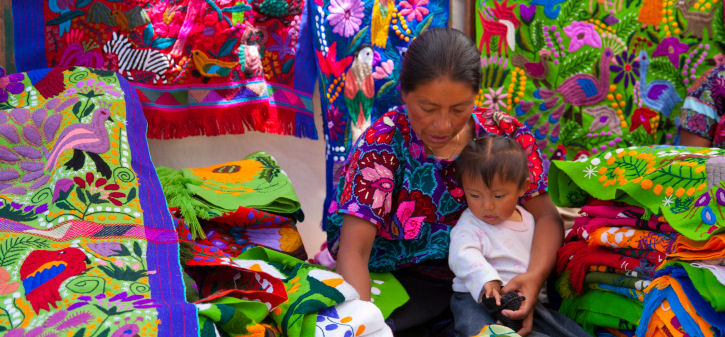 Sixty of Mexico's native languages are at risk of extinction – with 21 deemed "critically endangered", according to a recent statement released by Mexico's Centre of Research and Higher Studies in Social Anthropology (CIESAS).
Among those most at risk are Ayapaneco from Tabasco, with only two senior adult speakers and Kiliwa of Baja California, with only 36 speakers remaining.
Lourdes de León Pasquel, a linguist at CIESAS claims "migration, social instability [and] economic and ideological factors" are joint contributions in the language shift towards Spanish.
As part of an ongoing language revitalization initiative, researchers at CIESAS are closely monitoring language data across Mexico with specific criteria to determine a degree of 'danger' in displacement or extinction processes.
A CIESAS researcher said "When the transmission of an indigenous language is in danger of extinction, researchers work with the last speakers to document their knowledge. Documentation is made on grammar, dictionaries and ritual language to record the highest number of lexicon, a treasure to revitalize the language and give it to the new generations".
According to the National Institute of Indigenous Languages (INALI), the first phase of language extinction is measured by a loss of speakers in the youngest generation; for example when young children no longer inherit the language from speaking to parents or grandparents.
Despite numerous revitalization efforts, indigenous languages are continuing to disappear due to increasing usage of Spanish as a global lingua franca. The report by CIESAS claims "relearning rates" of indigenous languages are low and that there is an ongoing failure to reproduce these languages in their "natural condition".
Fighting to preserve Mexico's endangered languages, Pasquel argues "there should be an integrated policy to keep them alive: bilingual education [and] design of school curricula and bilingual materials. But more importantly, teacher training is basic to achieve this goal and that is what we lack".