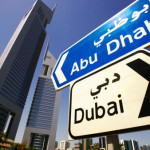 THE Ministry of Higher Education and Scientific Research of the United Arab Emirates has signed a Memorandum of Understanding (MoU), with the Society for the Protection of the Arabic Language.
The MoU is designed to encourage communities to promote their association with the Arabic language which ties in with the Arabic language charter initiative, launched by Sheikh Mohammed bin Rashid Al Maktoum, vice-president and prime minister of Dubai, to encourage the use of Arabic in all fields.
The MoU argues that businesses and other organizations should look out for language errors in advertisements and correspondence. It also highlights the need to include Arabic content on websites, support Arabic language teaching initiatives for non-native speakers, and limit the use of Arabic slang words in different social media platforms.
Also mentioned is the desire to increase interest in the language through supporting related initiatives, and building strategic partnerships with stakeholders at local, regional, and international levels.
Sheikh Hamdan bin Mubarak Al Nahyan, minister of Higher Education and Scientific Research, emphasized the need to achieve the strategic goals in line with UAE's vision, which is that the Arabic language should regain its position as a vital and dynamic language to be used in all areas to express its Islamic and Arabic values.
Sheikh Hamdan also said that the UAE hoped to become a center of excellence for the language, hosting scientists and researchers, supporting the use of authentic Arabic, and translating international literary and scientific works into Arabic.
The Minister added that sustainability of the Arabic language and Arab identity is a top priority for the country.