Inclusive Education through and with Language – Language Matters
Message from the Director-General of UNESCO, Irina Bokova: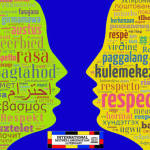 2015 marks the 15th anniversary of International Mother Language Day – this is also a turning point year for the international community, as the deadline for the Millennium Development Goals, when countries will define a new global sustainable development agenda.
The focus for the post-2015 agenda must fall on the priority of advancing quality education for all — widening access, ensuring equality and inclusiveness, and promoting education for global citizenship and sustainable development. Education in the mother language is an essential part of achieving these goals — to facilitate learning and to bolster skills in reading, writing and mathematics. Taking this forward requires a sharper focus on teaching training, revisions of academic programs and the creation of suitable learning environments.
UNESCO takes forward these goals across the world. In Latin America, with the United Nations Children's Fund, UNESCO is promoting inclusive education through bilingual intercultural approaches, in order to include both native and non-native cultures. For the same reasons, the UNESCO Regional Bureau for Education in Asia and the Pacific, based in Bangkok, Thailand, is working to deepen understandings of multilingual education based on the mother tongue, across the region and further afield. Mother tongue education is force for quality learning – it is also essential to bolster multilingualism and respect for linguistic and cultural diversity in societies that are transforming quickly.
Since 2000, there has been tremendous progress to reach the goals of Education for All. Today, we must look ahead – to complete unfinished business and to tackle new challenges. International Mother Language Day is a moment for all of us to raise the flag for the importance of mother tongue to all educational efforts, to enhance the quality of learning and to reach the unreached. Every girl and boy, every woman and man must have the tools to participate fully in the lives of their societies – this is a basic human right and it is a force for the sustainability of all development.
Language education counts
For UNESCO, "appropriate language education" is fundamental to enable learners to benefit from quality education, learn throughout life, and have access to information.  This is possible if there is an approach to language education that promotes the use of at least three languages: one of which should be a mother tongue or first language (c.f.: the standard set by UNESCO in its position paper, Education in a Multilingual World).
Language education can also be seen as a means to ensure that, down the road, learners participate as global citizens, acting for change at both the local and global levels.
The presentations and discussions foreseen on the occasion of IMLD 2015 will seek to demonstrate that quality language education (and multilingual education in particular) is an effective means to ensure inclusion in and through education and build global citizens. If undertaken appropriately, it can equip learners with the language skills they need to contribute proactively to society, creating a more peaceful, inclusive and sustainable world. Language education also offers a framework for transmitting values and knowledge that strengthen a sense of belonging to both local and global communities, which are the starting point of civic engagement.
But much remains to be done to make sure language education does generate such returns. During the celebration of Mother Language Day 2015, we will review the challenges to the implementation of "appropriate language education" and highlight examples of good practices  in this area, which can inspire Member States and partners to support its development and use.