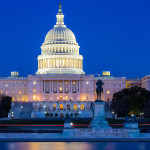 The U.S. Senate has passed a reauthorization of the Elementary and Secondary Education Act (ESEA), replacing No Child Left Behind with a new iteration of federal education policy called the Every Child Achieves Act. The Senate had not approved of an overhaul of public education since No Child Left Behind was passed in 2001. With bipartisan support, the Every Child Achieves Act passed with an overwhelming majority of 81-17. Since its enactment in 1965, the ESEA has been a powerful tool in the struggle to ensure that all students, regardless of race, ethnicity, or income level, have the resources and support for academic success.
The Senate's bill would give states the power to create their own accountability systems, eliminating the current system of adequate yearly progress. The bill also empowers states to establish their own rigorous academic standards for all students while prohibiting the federal government from pushing standards upon the states, such as the controversial Common Core State Standards. The bill also opens up funding for early childhood education programs.
Initial reactions to the bill include praise for requiring schools to measure how well schools serve disadvantaged populations, such as English language learners and students with disabilities. However, the Center for American Progress posited in a statement that, "it is imperative that Congress not undermine the federal government's ability to hold states accountable for ensuring that taxpayer dollars are being well spent. Students—particularly at-risk students—should all be able to receive an excellent education that includes meaningful investments in high-quality early childhood education. Requiring states to take action in their consistently worst-performing schools and when any group of students fails to meet academic goals must be part of the final legislation."
The NCLR (National Council of La Raza – the largest national Hispanic civil rights and advocacy organization in the U.S.) issued a statement claiming that the bill "removes civil rights protections for our nation's most vulnerable students."
"We applaud the bipartisan work to improve programs for English learners, expand access to early childhood education, and strengthen parental engagement and notification. However, we are deeply disappointed that the ECAA bill does not provide critical protections for Latino students and English learners. By failing to require timely interventions when our students are not meeting academic goals, this legislation does not live up to the ESEA's intended purpose," said NCLR President and CEO Janet Murguía.
"In the coming weeks we'll be talking to and hearing from our community about this important legislation and we look forward to working with the president and congressional leadership to make improvements to strengthen accountability provisions, address the limitations of the federal role and promote resource equity. We cannot support the bill unless these core priorities are addressed. It is imperative that Congress move beyond the rhetoric of 'fixing NCLB,' and instead focus on getting ESEA right," concluded Murguía.
Secretary of Education, Arne Duncan, also expressed his reservations. "This bill still falls short of truly giving every child a fair shot at success by failing to ensure that parents and children can count on local leaders to take action when students are struggling to learn," Duncan remarked.
The Senate's proposal counters the House of Representatives largely Republican-backed ESEA reauthorization, which was passed last week. The House and Senate will begin conferencing their bills to find common ground and send a final draft of the bill to the Oval Office.
#ESEA #ELLs #edpolicy #K12