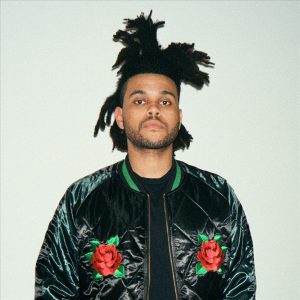 The University of Toronto is continuing its courses on Ge'ez thanks in part to a $50,000 donation from the Grammy award-winning musician The Weeknd. Ge'ez is an ancient South Semitic language that originated in the northern region of Ethiopia, and remains as the main language used in certain church communities and is used in prayer and in scheduled public celebrations. The Weeknd, whose birth-name is Abel Tesfaye, was born in Canada and is the only child of Ethiopian migrants. His first language is the Semitic language Amharic, and he attended services at an Ethiopian Orthodox church (a type of church that is known to sometimes conduct services in Ge'ez). He was presented the Bikila Award for Professional Excellence in 2014, and donated the funds to the same organization, which is a Toronto-based Ethiopian community organization.
The donation was part of a larger fundraiser that began in 2015, when University of Toronto professor Michael Gervers pledged to donate $50,000 of his own money if the university and Ethiopian and Eritrean communities would help match his contributions.
The course is led by Professor Robert Holmstedt, who specializes in Biblical Hebrew and Northwest Semitic languages and has 25 students enrolled. "We can try to make it as living as possible, but it's an ancient language and so no one speaks it," he said. Holmstedt had to invent his own materials for the course since Ge'ez is so rarely taught. He told CBC Toronto, "The language's obscurity doesn't mean a better understanding of it can't have a major impact," and that "it opens up a world of manuscripts."