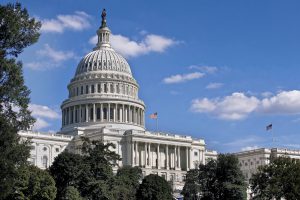 Despite a passionate appeal by Senator Elizabeth Warren, the U.S. Senate has voted in favor of rolling back critical regulations of the ESSA (Every Student Succeeds Act) by a narrow margin of 50 to 49. This is the same bill that passed with the bipartisan support of 85 senators less than 18 months ago.
"Today's repeal undermines important civil rights protections under ESSA that NCLR and other civil rights groups have worked so hard to secure for Latino students, English learners and other underserved children," said NCLR (National Council of La Raza) President and CEO Janet Murguía.
As states are still developing their ESSA plans, rolling back accountability regulations will bring chaos to the process. The regulations provided states, districts and other stakeholders with critical information, clarity and support for drafting state plans and systems that hold schools responsible for the success of each child. Without the regulations, states now lack guidance on how to best serve all children.
The narrow margin of one vote indicates that many senators believe these regulations are important for ensuring a fair education system. Senator Elizabeth Warren gave an impassioned speech about the importance of ESSA regulations. Senators Patty Murray (D–Wash.), Robert Menendez (D–N.J.) and Rob Portman (R–Ohio)—who broke with his party's ranks to vote against the rollback—were also ardent champions of the guidelines.
"Our affiliate organizations across the United States will continue ensuring that schools and districts are implementing plans that serve all kids well," Murguía continued. "NCLR will continue working with partner groups and stakeholders to ensure that we are advocating for an education system that's fair to all of our nation's children. We urge President Trump to take into account what is in their best interests and veto the legislation."
Correction: Colorado Senate Embraces Seal of Biliteracy (March, 2017) The margin of victory in the Colorado Senate was 30-5, not 35-0, as reported.