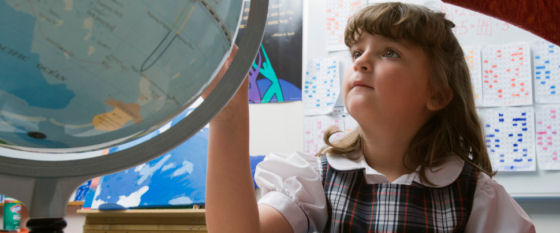 California's Senate Education Committee recommended that the state's voters be asked to repeal Proposition 227, the 1998 initiative requiring public school instruction in English.
The California Ed.G.E. (Education for a Global Economy) Initiative (Language Magazine, April 2014), authored by Senator Ricardo Lara (D-Huntington Park/Long Beach) advanced out of the Senate Education Committee by a vote of 7 to 0.
The bill, SB 1174, would place an initiative before voters on the November 2016 ballot and ask them to amend portions of Proposition 227 which limits public school instruction to English-only.
"In the globalized world we live in, our state's economic success depends on our ability to educate our workforce and prepare the next generation with 21st Century skills to compete and succeed in a global economy," said Senator Ricardo Lara. "This is about giving our students and state the educational and economic edge. Employers across all sectors are increasingly citing the need for multilingual and multiliterate employees to conduct business."
"The top educational systems around the world all require students to learn multiple languages," Lara told the panel. "New research has shown that children have an innate ability to absorb multiple languages at once, where previously it was thought to confuse them."
Sen. Mark Wyland (R-Escondido) abstained from the vote after voicing concerns. But, Sen. Ben Hueso (D-Logan Heights) said the world is changing and California schools should adapt. "Not everybody doing business internationally or globally speaks English," said Hueso.
In 1998 voters passed Proposition 227 that required all instruction in public schools to be conducted in English. After its passage, the number of elementary age students enrolled in some form of multilingual program sharply declined from 39 percent in 1997 to 13 percent in 2001.
The bill will next be heard in the Senate Appropriations Committee