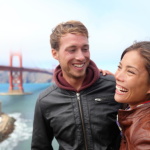 Language Magazine is lending its support to twenty Californian education, social justice, and civil rights organizations encouraging the state's governor, Jerry Brown to appoint an English learner advocate to the State Board of Education.
Nearly 45% of Californians speak a language other than English at home, and in our schools, nearly 1 out of 4 students is identified as an English learner.
The campaign is being anchored by The Education Trust–West which recently released the report, The Language of Reform: English Learners in California's Shifting Education Landscape . Other supporters include Californians Together, California Association for Bilingual Education, California Latino School Board Association, ACLU of California, United Ways of California, Californians for Justice, Educators 4 Excellence–Los Angeles, InnerCity Struggle, and Asian Americans Advancing Justice.
The letter to Governor Brown states that "it is critically important for the upcoming appointment to the State Board of Education to include an individual with a track record of advocating on behalf of English learners. We believe this type of expertise on the State Board of Education is necessary as we continue to implement the LCFF and address the needs of English learners across the state as schools and districts implement new standards. We would also encourage any candidate to understand the communities that English learners come from as 85 percent of California's English learners live in low-income households."
And continues: "It is critical to have someone on the State Board of Education with expert knowledge of best practices for serving students who speak multiple languages if we are going to close achievement gaps between English learners and their native English speaking peers. Passing LCFF was an important step towards providing critical resources to English learners and other underserved student populations. We now need a voice who will be diligent about ensuring these resources are effective and reach EL students as intended."
The call follows guidance released earlier this month by the Departments of Education and Justice on Equal Access for English Learner Students which reminds states, school districts, and schools of their obligations under federal law to ensure that English learner students have equal access to a high-quality education and the opportunity to achieve their full academic potential.
"Four decades ago, the U.S. Supreme Court held in Lau v. Nichols that all students deserve equal access to a high-quality education regardless of their language background or how well they know English," said ED Assistant Secretary for Civil Rights Catherine E. Lhamon. "Today's guidance not only reminds us of the court's ruling, but also provides useful information for schools as they work to ensure equity for students and families with limited English proficiency."
"The diversity of this nation is one of its greatest attributes," said Acting Assistant Attorney General Vanita Gupta for the Civil Rights Division at DOJ. "Ensuring English learner students are supported in their education supports all of us. Today's guidance—40 years after passage of the landmark Equal Educational Opportunities Act—will help schools meet their legal obligations to ensure all students can succeed."
The obligations and more information can be found here.