Evidence of Prenatal Language Learning
New research out of the University of Washington's Institute for Learning and Brain Sciences suggests that babies begin to learn language before they are born. The study found evidence that fetuses are listening to their mothers' communication during the last 10 weeks of pregnancy. The findings were published in the February edition of the journal, Acta Pediatrica.
The researchers set out to test the hypothesis that exposure to ambient language in the womb alters phonetic perception shortly after birth. Experiments were conducted in Sweden and the U.S. with 40 newborns from each country. The Swedish babies listened to English vowel sounds and the U.S. babies listened to Swedish vowel sounds. The babies were on average 33 hours old. The researchers monitored the sucking patterns of the babies on their pacifiers, using the strength of the sucking to analyze the babies' interest in the sounds. A control group listened to native language sounds.
The native and non-native groups reacted differently, with the non-native group having higher sucks. The different responses to native and non-native sounds suggest that the babies had already begun to perceive native language phonetics from within the womb.
The results indicate that babies are born with the ability to distinguish different languages and are curious enough to explore the language that is unfamiliar, says Patricia Kuhl, one of the study's authors and co-director of the Institute for Learning and Brain Sciences.
"We're showing that the fetus in the last ten weeks, when we know that the auditory system is fully working, is not only listening, is not only taking note of the sounds, but remembering and learning them," Kuhl said.
Babies born to bilingual mothers can equally navigate two languages, but the researchers stress that natural exposure is key. Playing audio in a foreign language to a baby bump would not suffice, and might even do harm.
The study's lead author, Christine Moon from Pacific Lutheran University in Tacoma, Washington explains: "We would caution (against) adding extra things to listen to because fetuses spend most of their time in a sleep state and we don't know what providing extra stimulation – particularly loud stimulation from a loudspeaker outside the womb – might do to that developing sleep-wake cycle."
"The results of our study support the hypothesis that language experienced in utero affects vowel perception," the researchers wrote. "These results suggest that birth is not a benchmark that reflects a complete separation between the effects of nature versus those of nurture on infants' perception of the phonetic units of speech."
Long before parents start watching their words, it seems, their kids are taking in everything they say.
What is an 'English Language Learner'?
Arriving at a national definition of an "English language learner" is a formidable task, best undertaken in a years-long process, according to Jamal Abedi, a professor of education at University of California, Davis, who focuses on educational and psychological assessments,
Abedi claims that states use such a wide variety of criteria to evaluate English learners that devising common standards is complex in his paper, "Toward a Common Definition of English Language Learners: Issues and Options," presented this week at the annual meeting of the American Educational Research Association in San Francisco.
Federal law requires states to annually assess English learners in four areas — reading, writing, listening and speaking. States are also required to monitor these students' progress in attaining language proficiency.
"However, an English language learner student who is classified as 'basic,' 'intermediate,' 'advanced,' or 'English proficient' in one state may not be similarly classified in another state," Abedi said.
Standards even vary from district to district, he added. As a key policy motivation, the U.S. Department of Education is encouraging states participating in either of the two "Race to the Top" assessment consortia to establish a common definition of English learner.
"Race to the Top" is a federal program that began three years ago and offers grants to schools that undertake significant educational reforms.
Abedi said one reason for variation among districts and states is that listening and speaking skills, for example, usually come faster than writing and reading skills. If states weigh or score these skills differently, definitions of "proficient" will also vary.
"The complex policy and technical issues involved in developing a common English learner definition are going to require a well-defined roadmap of processes and decisions for all consortia members to enact over time," Abedi said. "States and the consortia to which they belong should plan now for this process."
The paper is co-authored by Robert Linquanti, project director for English Learner Evaluation and Accountability Support and senior researcher for the California Comprehensive Center at WestEd, a nonprofit research and development agency based in Sacramento.
Tongues of Heaven
Anita Chang will premiere her documentary, Tongues of Heaven, at the Los Angeles Asian Pacific Film Festival, with screenings May 4 (2:30pm, CGV Cinemas) and May 11 (12:30pm, Art Theatre of Long Beach).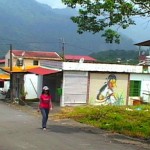 "You already know the importance of saving a language. The main point is that you must start doing it. You know the reason, but not the motivation to save it. This is where I'm confused. You can also say I'm waiting for that something," admits Anchi Chen, one of the youth collaborators for the one-hour digital documentary. Set in Taiwan and Hawai'i, territories where languages of the Austronesian family are spoken, this experimental documentary focuses on the questions, desires and challenges of young indigenous peoples to learn the languages of their forebears — languages that are facing extinction. Using digital video as the primary medium of expression, four young indigenous women from divergent backgrounds together collaborate and exchange ideas to consider the impact of language on identity and culture.
California Sued Over English Learner Provision
Southern California civil rights lawyers with the American Civil Liberties Union (ACLU) and the Asian Pacific American Legal Center are suing California education officials, alleging the state is allowing about 20,000 English learners to languish without the help schools are mandated to provide.
Mark Rosenbaum, chief legal counsel for the ACLU, said the state has done nothing since his group brought up the chronic statewide problem four months ago, sending a letter to top state education officials demanding improvement.
Inadequate help, Rosenbaum said, is leading many English learners to drop out. He said that schools collect money for English language instruction yet fail to provide adequate English language education.
The lawsuit seeks a court order for schools to provide courses to English learners who need them, fees, and unspecified further equitable relief the court finds appropriate.
The suit also describes the educational struggles of three families with Spanish-speaking children in the Compton Unified School District and a San Diego 18-year-old in the Grossmont Union High School District.
In each case, schools identified the students as English learners but were later taken out of English language classes. Later, the suit alleges, their grades dropped dramatically in courses where they struggled to understand instruction,
State officials would not address the specifics of the lawsuit, saying they have yet to receive it, but generally denied the ACLU's allegations.
"The California Department of Education is determined to ensure that all English learner students receive appropriate instruction and services," California Chief Deputy Superintendent of Public Instruction Richard Zeiger said in a written statement.
The statement went on to say that a recent court ruling confirms the state is meeting its legal obligation to English learners and will ensure that school districts are following the law.
"The Department will continue to work with local agencies to ensure compliance with districts' obligations to provide services to English learners," Zeiger said.
Zeiger also noted that a recent appellate court decision found that the department was meeting its legal obligations related to on-site monitoring of English learners.
Spanish Center for Harvard
Spain's Instituto Cervantes is creating a Spanish-language center in the Faculty of Arts and Sciences at Harvard University, the goal of which is to be the international point of reference for analyzing the progress of the Spanish language in the U.S.
The largest banking group in the Eurozone, Spain's Grupo Santander, will contribute 1 million euros ($1.3 million) to the center over the next four years.
Cervantes' director, Victor Garcia de la Concha, said these are crucial years for the consolidation of Spanish as the second language for international communication, which means that even greater efforts must be made.
Garcia de la Concha and Harvard's president, Drew Gilpin Faust, are scheduled to sign the accord on Friday.
The center will be headed by Francisco Moreno, professor at Spain's University of Alcala and ex-director of the Cervantes Institutes in Sao Paulo and Chicago.
It will also act as a venue to promote cultural initiatives, conferences, and lectures, as well as showcase Cervantes Prize winners and Latino writers living in the U.S.
New Study Links Tonal Languages and Musical Ability to Memory
A new study published in the journal PLoS ONE shows a bidirectional influence between language and music.  The article, "Tone Language Speakers and Musicians Share Enhanced Perceptual and Cognitive Abilities for Musical Pitch: Evidence for Bidirectionality between the Domains of Language and Music" by Bidelman, Hutka and Moreno suggests that tone-language background is associated with higher auditory perceptual performance for music listening. In other words, people with experience with tonal languages, such as Cantonese, may perceive pitch better than non-tonal language speakers.
The link between languages and music is not a new one. A 2006 article published in Psychological Science, "Individual Differences in Second-Language Proficiency: Does Musical Ability Matter?" made the connection between musical ability and the ability to learn a second language explicit.  Nonetheless, Bidelman, Hutka, and Moreno's conclusion of the two-way relationship between music and tonal languages is a breakthrough.
In the study, a group of Cantonese speakers were examined in comparison to a group of trained musicians and English speaking non-musicians. Participants were tested on music perception, auditory pitch acuity, and more general cognitive ability. The results showed that while musicians excelled at the auditory measures, Cantonese speakers were comparable to the musicians, and significantly more successful than the English-speaking non-musicians.
The report findings suggest that musicians and tonal-language speakers have a higher cognitive ability for perceiving music to non-tonal language speakers and non-musicians. Even more suggestive is the finding that tonal language speakers and musicians tended to have superior memory capacity, which could mean that they have an overall higher cognitive ability than non-tonal language speakers who are also non-musicians.
Washington State Senate Proposes 20% Tax on International Students
International students attending Washington's state universities would have to pay an extra 20% on top of their fees if the state's Senate moves forward with a bill proposed by Sen. Rodney Tom, D-Medina. The intention is for the tax to go toward Washington's Guaranteed Education Tuition (GET) program which is short of funds.
Tom argues that the bill is a recognition that overseas students attending state universities are benefitting from public programs that they have not supported via. Several representatives from Washington universities and student governments have argued against the proposal during their testimony before the Senate Higher Education Committee but none supported it.
International students make up about six percent of Washington State University's student body. The proposed bill could lead to a sharp decrease in international student enrollment if enacted. International students, scholars and their dependents contributed $533 million to the Washington state economy in 2012, according to the NAFSA Association of International Educators. Of that, $59 million came from Washington State University(WSU). Each spring, the Office of International Programs (IP) at WSU assists international students and scholars in understanding the tax process, which is especially important for those who have worked on campus. This year, taxes filed by WSU's international students and scholars are estimated at more than $6 million.
Washington ranks 11 in the nation for number of international students and scholars. It is also one of the most trade-dependent states in the country: a 2012 report estimates that 40 percent of Washington jobs are dependent on international trade of goods and services.
Many international scholars become global business partners with local organizations, and also remain connected to supporting their university, according to the same report: "International Competitiveness Strategy for Washington State" released by the Washington Council on International Trade and the Trade Development Alliance of Greater Seattle (WCIT-TDA, 2012).
These figures support WSU's goal for every student to graduate with some level of multicultural and global competency, whether they choose to work at home or abroad.
2013 National Spanish Spelling Bee Final to be held in Albuquerque
Last year, the President told an Albuquerque radio station that the one superpower he wished for was the ability to speak every one of the world's 7000 languages, but he may have to visit the city this summer to meet the real Spanish Spelling Superhero!
Kids all across the nation are burning the midnight oil, learning how to spell complex words in the hope of being crowned the 2013 Santillana National Spanish Spelling Bee champion. Contestants are competing in local and state competitions for the honor of reaching the finals at the National Hispanic Cultural Center (NHCC) in Albuquerque, New Mexico, on July 20.
Daniel Ward, editor of Language Magazine, one of the event's sponsors, welcomed the news, "Spanish is a crucial part of the nation's heritage. Now, that we're recognizing the influence of Latinos nationally, we should also recognize the importance of their language."
The National Spanish Spelling Bee, organized by the New Mexico Association for Bilingual Education (NMABE) and the Alliance for Multilingual Multicultural Education (AMME), offers the opportunity for all Spanish-speaking kids across the nation, be they mother-tongue speakers or children who are learning the language, to showcase their command of Spanish spelling.
Last year's finals featured 20 finalists from California, Colorado, New Mexico, New York, Oregon, Texas, and Wisconsin. "Every journey begins with a first step.  The first event in 2011 was our first step and we had 11 participants and 4 states represented.  In 2012 we grew to 20 participants and had representation from 7 states.  We are still crawling along but we continue to grow." stated David Briseño, event organizer. "We will use this year's success and will continue to grow until this becomes an event of great national importance."
There's still time to enter!
Teachers and school administrators still have time to organize regional competitions to select their finalists. Visit www.nationalspanishspellingbee.com or email [email protected] for details.
Although Spanish is considered a "morphophonemic" language in which it is relatively easy to spell, the Spanish Bee challenges native and non-native speakers alike to excel in important academic arenas within the language arts. Beyond the act of actually spelling, Spanish diacritical marks are also a challenge for students. It is much more than just memorizing spellings.
As contestants prepare for the National Bee, they accrue valuable skills for academic learning. Word origins are analyzed, and since thousands of Spanish words come from Greek, Latin and Arabic, the contestants increase their lexical repertoire which helps in many areas of study, such as math, science, literature, etc. Finally, Spelling Bees not only validate and give equity to the Spanish language, but also contribute greatly to the development of a positive self-image for the contestants.
For more information contact Daniel Ward at [email protected] or visit www.nationalspanishspellingbee.com
Texas Introduces Seal of Bilingualism and Biliteracy
At the request of the Texas Association for Bilingual Education, Hon. Roberto R. Alonzo, House Representative for Dallas District 104 filed House Bill 192 – The Texas Seal of Bilingualism and Biliteracy on February 4, 2013.
Upon approval of the bill, high school students in Texas who demonstrate proficiency in English and another language will be eligible to receive a diploma with the Seal of Bilingualism and Biliteracy affixed to it. If approved by the end of the legislative season, HB 192 will be implemented for the 2013-1014 school year.
Texas would be the third state to offer recognition on high school diplomas after New York and California.
Scientists Create 'Time Machine' to Reconstruct Ancient Languages
Scientists at the University of California, Berkeley, and the University of British Columbia have created a computer program that can rapidly reconstruct "proto-languages" – the linguistic ancestors from which all modern languages have evolved. They hope that their "time machine" of will greatly accelerate and improve the process of reconstructing hundreds of ancestral languages.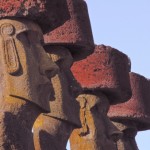 These earliest-known languages include Proto-Indo-European, Proto-Afroasiatic and, in this case, Proto-Austronesian, which gave rise to languages spoken in Southeast Asia, parts of continental Asia, Australasia, and the Pacific.
"What excites me about this system is that it takes so many of the great ideas that linguists have had about historical reconstruction, and it automates them at a new scale: more data, more words, more languages, but less time," said Dan Klein, an associate professor of computer science at UC Berkeley and co-author of the paper published online in the journal Proceedings of the National Academy of Sciences.
The research team's computational model uses probabilistic reasoning – which explores logic and statistics to predict an outcome – to reconstruct more than 600 Proto-Austronesian languages from an existing database of more than 140,000 words, replicating with 85 percent accuracy what linguists had done manually. While manual reconstruction is a meticulous process that can take years, this system can perform a large-scale reconstruction in a matter of days or even hours, researchers said.
Not only will this program speed up the ability of linguists to rebuild the world's proto-languages on a large scale, boosting understanding of ancient civilizations based on their vocabularies, but it can also provide clues to how languages might change years from now.
"Our statistical model can be used to answer scientific questions about languages over time, not only to make inferences about the past, but also to extrapolate how language might change in the future," said Tom Griffiths, associate professor of psychology, director of UC Berkeley's Computational Cognitive Science Lab and another co-author of the paper.
"To understand how language changes – which sounds are more likely to change and what they will become – requires reconstructing and analyzing massive amounts of ancestral word forms, which is where automatic reconstructions play an important role," said Alexandre Bouchard-Côté, an assistant professor of statistics at the University of British Columbia and lead author of the study, which he started while a graduate student at UC Berkeley.
The computational model is based on the established linguistic theory that words evolve along the branches of a family tree – much like a genealogical tree – reflecting linguistic relationships that evolve over time, with the roots and nodes representing proto-languages and the leaves representing modern languages.
Using an algorithm known as the Markov chain Monte Carlo sampler, the program sorted through sets of cognates, words in different languages that share a common sound, history and origin, to calculate the odds of which set is derived from which proto-language. At each step, it stored a hypothesized reconstruction for each cognate and each ancestral language.
"Because the sound changes and reconstructions are closely linked, our system uses them to repeatedly improve each other," Klein said. "It first fixes its predicted sound changes and deduces better reconstructions of the ancient forms. It then fixes the reconstructions and re-analyzes the sound changes. These steps are repeated, and both predictions gradually improve as the underlying structure emerges over time."
The discovery advances UC Berkeley's mission to make sense of big data and to use new technology to document and maintain endangered languages as critical resources for preserving cultures and knowledge. For example, researchers plan to use the same computational model to reconstruct indigenous North American proto-languages.
State Dept. Launches Arabic Project
Educational materials in the Arabic language, will be available for free online through the Open Book Project launched last month by the U.S. Department of State in cooperation with the Arab League Educational, Cultural and Scientific Organization (ALECSO).
"Through the Open Book Project, we will work to expand access to free, high-quality, open education materials in Arabic, with a focus on science and technology. Our hope is to lower geographic, economic, and even gender-based barriers to learning," said Secretary of State Hillary Rodham Clinton at a briefing to announce the initiative. "Anyone with access to the Internet will be able to read, download and print the open materials for free or adapt a copy that meets the local needs of their classrooms or education systems."
The project will focus on the creation of Arabic-language resources on science and technology, so Clinton pointed out the historical connection, "You could say we are returning to a very old tradition, because at a time when Europe was still in the dark ages, Arab scholars preserved seminal writings from ancient Egypt, Greece, and Rome that would have otherwise have been lost."
According to the secretary, working with ALECSO and others to create free access to quality educational materials demonstrates to Arabic-speaking publics America's interest in helping them realize their economic aspirations, "We see educational diplomacy as the means for fulfilling the obligations to try to match reality and actions with the aspirations and hopes of the men and women across the Arab world."
But, she also stressed the importance of local input; "We know it's not enough to generate the right material. We have to work together to make sure it is connected to Arab educators, students, and classrooms, and I hope we can put a full year of high-quality college-level science textbooks — biology, chemistry, physics, and calculus — online, for free, in Arabic. And we also want to help Arab professors and intellectuals create their own open courses."
biNu Wins State Dept Go Ahead
The U.S. Department of State's Bureau of Educational and Cultural Affairs has announced a partnership with biNu to provide increased English language content to people around the world. Under the partnership, biNu will distribute Department of State English language learning resources, such as e-books, audio content, and the Trace Word SoupEnglish language game on their free mobile phone platform. biNu is a mobile application platform used by over 4 million people worldwide that provides a smart-phone-like experience on mass-market feature phones, which account for roughly 85% of today's global mobile phone market.
The State Department's Trace Word Soup game allows foreign language students to practice English vocabulary and spelling from their own mobile device. Launched on biNu in early October 2012, over 1.2 million games have been played in Bangladesh, Brazil, Ethiopia, India, Indonesia, Mexico, Nigeria, Pakistan, Sudan, Zimbabwe, and other countries around the world. Trace Word Soup players can enhance their experience with biNu's integrated dictionary, translation tools, and social media features. Users are also able to access thousands of free e-books, including State Department publications, through the biNu World Reader application.
German By Order of the Court
An illiterate Turkish woman who has lived in Germany for 30 years must attend German language classes, an administrative court has ruled.
The 61-year-old woman asked a court in the southwestern state of Baden-Wurttemberg to permit her to forgo the classes required for all foreign residents, according to the German news agency, DAPD.
The woman told the court despite her poor language skills she had managed to raise well-educated children who paid taxes and were German citizens.
The court ruled there was a societal interest "that all foreigners living permanently in Germany can at least verbally express themselves in a rudimentary fashion."
The ruling confirmed an order made by a public authority for foreign residents.
Soccer Giants Defend Catalan
After Spain's education minister stated that he was drafting a proposal to make the teaching of Castilian Spanish obligatory in schools throughout the country, the world-famous FC Barcelona soccer team has defended the use of the Catalan language and how it is being taught in the region.
"Our language, like our team, is an element of integration which permits us to identify with our country (Catalonia)," said an FC Barcelona spokesperson. It "energetically asserts its right to use the Catalan language and the model of language immersion that has been in force in Catalonia over the last 34 years."
Currently, there are separate Spanish classes in Catalonia's state schools, but they are not obligatory.
The statement comes in response to separatist demonstrations in Catalonia, where many believe the region will do better if it breaks away from Spain and becomes an independent nation within the European Union.
That idea was put to the test in Catalonia's regional parliamentary elections on Nov 25 in which the central issue was whether to hold a referendum on separating from Spain. Pro-referendum voters obtained a majority of seats in the legislature.
The proposed referendum has caused tensions with the central government which argues that Spain's regions cannot hold individual referendums because that would be unconstitutional.
The dispute grew more heated when Spain's Minister for Education, Culture, and Sport, Jose Ignacio Wert, said he was drafting a proposal that would ensure that Castilian was taught in schools throughout the country.
Catalonia's regional education chief, Irene Rigau, stormed out of a meeting in Madrid saying his proposal was unacceptable.
Barcelona soccer team Captain Carles Puyol has now tweeted hashtag keywords critical of Wert. The Barcelona football team, whose motto is "more than a club," is seen as a bastion of Catalan identity dating back to Spain's 1936-39 civil war and the subsequent military dictatorship of Gen. Francisco Franco.
Language Ed for All UK Elementary Students
Elementary schools in the UK will be required to teach world languages to all seven- to 11-year-olds from 2014, according to a consultation document published by the British Department for Education.
Schools will offer at least one language from the shortlist of French, German, Spanish, Italian, Mandarin, Latin, and Ancient Greek.
According to officials, Latin and Ancient Greek were included to "give primary schools further options", with claims that they can provide a good grounding in grammar, syntax, and vocabulary which can boost pupils' understanding of other modern languages.
It comes after a major European study found that schoolchildren in England were less likely to study foreign languages to a decent standard than in any other country in the continent. The European Commission declared in a report that,"To unlock the full potential of education as a driver for growth and jobs, member states must pursue reforms to boost both the performance and efficiency of their education systems."
Although the Commission has no direct role in national education policies, it agreed a "strategic framework for European co-operation in education and training" with member states in 2009. Now, Education and Culture Commissioner Androulla Vassiliou wants to monitor education as part of a new "Rethinking Education" strategy. The plan calls for national education authorities to step up the focus on entrepreneurial and IT skills; set a foreign language learning target of 2020 for at least half of 15-year-olds to be familiar with a second language, with at least 75% overall studying a second language.
Currently about one-in-10 of the UK's public elementary schools offer no language lessons at all and a further 20% do not provide programs for all students.
More than 90% of respondents to a DfE consultation backed plans for compulsory lessons. A further consultation will now be staged into proposals to prioritize the seven languages.
Elizabeth Truss, the UK Education Minister, said: "We must give young people the opportunities they need to compete in a global jobs market – fluency in a foreign language will now be another asset our school leavers and graduates will be able to boast."
French, German, and Spanish are expected to be the most popular choices for primary schools, followed by Italian and Mandarin.
The British Government sees the teaching of Mandarin as vital for Britain's economic future. It also introduces pupils to the concept of other scripts, officials said.
Celebrate Geography Awareness Week
Geography Awareness Week (GAWeek), celebrated every third week of November, is an awareness program focused on highlighting the importance of geo-literacy and geo-education.
California Adopts New Standards for English Language Development 
State Superintendent of Public Instruction Tom Torlakson announced today that the State Board of Education formally adopted new English Language Development Standards aligned to the Common Core State Standards (CCSS) and designed to help English learners build critical knowledge and skills
"These new standards will help California's English learners make academic progress as they also develop their skills in English," Torlakson said. "The teachers, researchers and scholars who helped develop these new standards have done incredible work that will help every child receive a world-class education and graduate ready to contribute to the future of our state."
"The State Board's adoption of the English Language Development Standards aligned to the Common Core represents a historic moment for California's English learners," said Michael Kirst, president of the State Board of Education. "California is leading the nation in developing an instructional blueprint that melds content learning and English language learning. "
The new ELD Standards are aligned with California's Common Core State Standards for English Language Arts, Literacy in History/Social Studies, Science, and Technical Subjects.
The standards describe the key knowledge, skills and abilities in core areas of English language development that students learning English as a new language need to achieve in grade-level content. The standards are designed to provide rigorous content in English language development.
All Spanish Equal
The head of Spain's Real Academia de la Lengua (Royal Spanish Academy, or RAE) said last month that Latin American variations of Spanish in "do not endanger" the language, which is spoken equally well on both sides of the Atlantic.
Prior to giving a speech in the former capital of the Spanish Empire, Toledo. entitled "The Royal Academy and its Future," Jose Manuel Blecua commented to the Spanish international news agency, Efe, that although some people see "a danger" in the variations of Spanish spoken across the Spanish-speaking world, " there is no place where it is spoken better than in any other."
"It can be (the same) in Bogota, or Mexico City as in Valladolid, Madrid or Barcelona, because there is no variation that is more pure than another," insisted Blecua. He continued to say that such thinking began to be debunked with the publication of the "New Grammar of the Spanish Language," the first grammar compendium reflecting all the varieties of Spanish.
When asked about the most important projects currently underway at the RAE, Blecua emphasized the celebration in 2013 of the third centennial of its creation and the publication in 2014 of the new edition of the authoritative "Dictionary of the Spanish Language," on which work has been progressing since 2001.
Asian for All in Australia
Every kid in Australia will have the opportunity to learn an Asian language at school under a new plan just announced by Prime Minister Julia Gillard who said she was going to prioritize Asian languages as part of an ambitious plan to get Australia into the world's top 10 wealthy economies in the next 13 years by boosting links to China and its neighbors.
The country will make "Asia literacy" a cornerstone of its education strategy and Australian students will have "priority" access throughout their schooling to Mandarin, Hindi, Bahasa Indonesian, and Japanese languages, with a plan to link every school with an Asian partner for online classes by 2025. Korean has been replaced by Hindi amongst the priority languages.
"I'm going to put access to Asian languages at the centre of (our) national school improvement plan," Gillard told Australian radio, promising a "far broader and far more systematic" approach to Asian language learning. She went on to say that it was essential to send "the right message to our kids about how important it is for their future and the careers that they will choose for them to have Asia language capability and general Asian literacy."
According to the policy paper, less than six percent of Australian students studied Indonesian, Japanese, Korean, or Mandarin in their final year of school in 2008, the most recent available figures.
"The capacity for Australians to build deeper ties with Asia will be hampered if there is not an increase in proficiency of languages other than English," the paper warned.
"Relying on the language capabilities of Asian-Australians for all of Australia's relationships and engagement will not be adequate. Proficiency in more than one language is a basic skill of the 21st century."
The prime minister said Australia's national broadband network (NBN) — a huge project to connect 93 percent of homes to superfast Internet by 2017 — would be key to connecting with Asian classrooms and teachers. "We live in an age of different learning possibilities and choices," she said. "The exchange on the NBN… can truly be two-way, where the language teacher is interacting with every child, and we want those children interacting with kids in a school in Asia."
Gillard said she had already seen one such program in action, with an Australian and South Korean school holding joint online sessions and students continuing their friendship outside of lessons on social media networks.
"Kids (are)… actually genuinely getting to know each other and something about each other's lifestyles," she said. "And I think if you can do that then you can help inspire the passion of children."
According to the latest population census, conducted last year, 76.8 %of Australians only speak English at home. Mandarin may be the most common language after English, but it spoken in only 1.6 % of homes, followed by Italian (1.4 %), Arabic (1.3 %), Cantonese and Greek (both 1.2 %), according to the Australian Bureau of Statistics.
Bilingualism Enriches the Poor
According to a new study published in Psychological Science this month, bilingualism extends cognitive advantages even to children in poverty. "Bilingualism Enriches the Poor: Enhanced Cognitive Control in Low-Income Minority Children" explored whether the cognitive advantage associated with bilingualism in executive functioning extends to young immigrant children challenged by poverty and, if it does, which specific processes are most affected. In the study, carried out in Europe, 40 Portuguese-Luxembourgish bilingual children from low-income immigrant families in Luxembourg and 40 matched monolingual children from Portugal completed visuospatial tests of working memory, abstract reasoning, selective attention, and interference suppression.
Two broad cognitive factors of executive functioning—representation (abstract reasoning and working memory) and control (selective attention and interference suppression)—emerged from principal component analysis. Whereas there were no group differences in representation, the bilinguals performed significantly better than did the monolinguals in control. These results demonstrate, first, that the bilingual advantage is neither confounded with nor limited by socioeconomic and cultural factors and, second, that separable aspects of executive functioning are differentially affected by bilingualism. The bilingual advantage lies in control but not in visuospatial representational processes.
The report was authored by Pascale M. J. Engel de Abreu, Anabela Cruz-Santos, Carlos J. Tourinho, Romain Martin and Ellen Bialystok. It is available for a fee at http://pss.sagepub.com/content/early/2012/10/07/0956797612443836.abstract
Romney Cites Latin American "Language Opportunities"
During the third and final presidential debate in Boca Raton, Florida, Mitt Romney touted Latin America as a region that's ripe for expanding trade with the U.S.
"Trade grows about 12% a year," Romney said. "It doubles about every five or so years. We can do better than that, particularly in Latin America. The opportunities for us in Latin America, we have just not taken advantage of fully. As a matter of fact, Latin America's economy is almost as big as the economy of China. We're all focused on China. Latin America is a huge opportunity for us — time zone, language opportunities."
Although China's economy is at least a third larger than that of Latin America and it's growing faster, they both offer huge language opportunities to meet the demand of their English learners and for American heritage speakers of Spanish, Chinese, Portuguese and French to get involved with their markets. Romney's campaign has not as yet explained the "opportunities" to which he referred but his recognition of language's importance is commendable.
Adult Brain Grows with Language Learning
A recent study, published in the journal NeuroImage, found that learning languages can increase the actual size of the adult brain.
Researchers from Sweden's Lund University compared the brains of students from the country's Armed Forces Interpreter Academy, who are expected to achieve fluency in new languages within 13 months, to science students at Umeå University, who are also required to study very hard.
They took MRI scans before and after a three-month period of studying for these two groups of students. The brains of the science students did not change or grow but the brains of the language students experienced growth in areas of their cerebral cortex, which is related to language, and in their hippocampus, which is involved in learning new things.
These findings point to continued brain elasticity well into adulthood.
For more, visit www.ncbi.nlm.nih.gov/pubmed/22750568
Dyslexic Reading Report Could Boost Literacy for All Kids
According to a report released by the Emily Hall Tremaine Foundation and the Campaign for Grade-Level Reading, the national drive to ensure that more students read proficiently by the end of third grade will not succeed unless our schools find an effective way to teach the 2.4 million students with learning disabilities
With nearly 5% of U.S. students diagnosed with dyslexia or other learning disabilities, schools are advised to adopt a comprehensive approach that emphasizes early identification, research-based lessons and new technology for these students, according to "Don't Dys Our Kids: Dyslexia and the Quest for Grade-Level Reading Proficiency."
At the same time, the strategies developed for children with learning disabilities should be applied in every classroom to bolster reading skills for all students. "We know the brain research, we know the best practices, we know what works to ensure that dyslexic students learn to read," said Stewart Hudson, president of the Tremaine Foundation, which invests in educational policies and programs to assist those with learning disabilities. "If we can succeed with having more kids with dyslexia learn to read, that success will help us to do better with all kids," said Ralph Smith, a senior vice president at the Annie E. Casey Foundation.
The U.S. Education Department has recognized the importance of a personalized approach to education by making it an "absolute priority." "Don't Dys Our Kids" recommends providing that personalized instruction using Universal Design for Learning principles, which offer multiple means of engaging and teaching students with different learning styles.
The report provides a far-reaching overview of the history and progress in understanding and meeting the needs of children with dyslexia, as well as the persisting challenges that must be overcome, to ensure that all students can read proficiently by the third grade. The report also highlights best practices and examples of solutions that are already working in communities.
"We need to harness the advocacy energy of the learning disabilities community to a broader literacy movement," said Hudson, Tremaine's president. "And we need more mayors, governors, school superintendents, and chief state school officers to embrace the structures and practices that make a difference."
Hangeul to the Rescue
Officials from the Solomon Islands, almost 1,000 islands located east of Papua New Guinea, announced that they will be adopting Hangeul, the Korean alphabet, in order to preserve their endangered spoken languages. Seoul National University's Center for Humanities Information together with the United Nations Global Impact in Korea have joined to support the Solomon Islanders with teacher training and textbooks.
Since gaining independence from the United Kingdom in 1978, the Solomon Islands have been struggling to raise the literacy rate among its 70 different tribes, and over 70 languages. Despite its colonial history, less than two percent of Solomon Islanders speak English. Supporters hope that the Hangeul writing system will help foster literacy.
Financial support and international assistance are key to the success of implementing the Hangeul writing system. Previous efforts to institute an English-language alphabet in the Solomon Islands were unsuccessful. "The Solomon Islands attempted to teach the English writing system, but failed to do so due to financial difficulties and other reasons," explained Lee Ho-young, a professor of SNU, who led the project.
Meanwhile, similar efforts in Indonesia have ended where Hangeul was adopted by the Cia-Cia tribe. Representatives of the now defunct language school on Buton Island cite a lack of support from Korean partners.
World Teachers' Day 2012
"Take a stand for teachers!" is the 2012 motto for World Teachers' Day. Celebrations are being organized around the world. UNESCO calls on everyone to consider undertaking a special celebration for World Teachers' Day. Contact us at the address indicated to tell us what you are planning.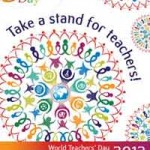 "Teachers… ultimately determine our collective ability to innovate, to    invent, to find solutions for tomorrow. Nothing will ever replace a good teacher. Nothing is more important than supporting them." (Irina Bokova, UNESCO Director General).
World Teachers' Day is held annually on 5 October to celebrate the essential role of teachers in providing quality education at all levels. It also commemorates the anniversary of the 1966 signature of the UNESCO/ILO Recommendation Concerning the Status of Teachers.
For more visit www.5oct.org/
$3.2 Million in Grants for Research AbroadThe U.S. Department of Education announced the award of the Fulbright-Hays Doctoral Dissertation Research Abroad (DDRA) grants, totaling more than $3.2 million, to 34 institutions of higher education. At these institutions, 84 individual fellowships were awarded to doctoral students to conduct research in other countries, in modern foreign languages and area studies, for periods of six to 12 months. Under the Fulbright-Hays Doctoral Dissertation Research Abroad Program, research projects deepen knowledge on and help the nation develop capability in areas of the world not generally included in U.S. curricula.
"We need increased international collaboration through education," U.S. Secretary of Education Arne Duncan said. "Such collaboration can inform and strengthen our reform efforts nationally, even as it helps improve standards of teaching and learning—and fosters understanding—internationally."
The Fulbright Program, of which the Fulbright-Hays Doctoral Dissertation Research Abroad Program is a part, dates to 1946 when the late-U.S. Sen. J. William Fulbright sponsored legislation to create the program as a means to increase mutual understanding between America and the rest of the world.
The Fulbright-Hays Doctoral Dissertation Research Abroad program holds an annual competition, based on funding. Eligible applicants are American institutions of higher education. Students apply through the institution they are enrolled in.
Common Core Framework for ELLs Released
The Council of Chief State School Officers (CCSSO) has released a "Framework" to help states ensure that their English-language proficiency standards align with the common core standards in English/language arts and mathematics, as well as the new content standards that are still under development for science.
The Common Core State Standards (CCSS) as well as the Next Generation Science Standards (NGSS) spell out the sophisticated language competencies that students will need to perform across their respective academic subject areas. These include close reading and constructing effective arguments to support their conclusions, identifying a speaker's key points and elaborating on these ideas in group settings, and tasks such as constructing and testing models and predictions
as well as strategically choosing and efficiently implementing procedures to solve problems. But they also implicitly demand students acquire ever-increasing command of language in order to acquire and perform the knowledge and skills articulated in the standards.
The Framework outlines the underlying English language practices found in the CCSS and the NGSS, communicates to ELL stakeholders the language that all ELLs must acquire in order to successfully engage the CCSS and NGSS, and specifies a procedure by which to evaluate the degree of alignment present between the Framework and English Language Proficiency (ELP) standards under consideration or adopted by states.
In a statement, the CCSSO explained the need for such guidelines, "English language learners (ELLs) thus face a double challenge: they must simultaneously learn how to acquire enough of a second language to participate in an academic setting while gaining an understanding of the knowledge and skills in multiple disciplines through that second language. As a result, state ELP standards corresponding to the CCSS and NGSS must be examined closely to determine what supports need to be put in place to provide ELLs with the help they need to access grade-level content while building their language proficiency.
The Framework is available at www.ccsso.org/Documents/2012/ELPD%20Framework%20Booklet-Final%20for%20web.pdf
Translate the Debate
Tomorrow's first presidential debate will be spoken in English, but Americans and people throughout the world for whom English is not their first language, and people who are deaf and hard of hearing, will be watching as well. Amara, a crowd-sourced subtitling platform that engages volunteers from around the world to translate online videos, has partnered with the Public Broadcasting Service (PBS) to translate each presidential debate into multiple languages.
The PBS NewsHour Open Vote 2012 Subtitling Team is comprised of over 640 volunteers who are currently translating politics-themed videos into languages ranging from Chinese to Arabic, to German in a matter of 24 hours following a live broadcast.  In August and September, Amara and PBS engaged volunteers to translate speeches from the Republican and Democratic National Conventions, which can be found by clicking here.   
"The chance to see the candidates explain their ideas and highlight their differences in the debates is a unique opportunity for Americans to decide how they will vote," said Hari Sreenivasan, correspondent for PBS NewsHour.  "PBS NewsHour is determined to make the debates available to over 50 million Americans for whom English is a second language, for over 30 million Americans who are deaf or hard of hearing, and people watching around the world.  The volunteers who translate these debates are providing a tremendous civic service.  For more information on the PBS NewsHour Open Vote 2012 Subtitling Team, or to volunteer, click here.
2012  Study Abroad Video Contest Begins Today
September 26, 2012–  U.S. college students are being invited to tell the world, through the creative use of video, how their study abroad experiences made them "student diplomats."The "Student Diplomat Video Contest" launches today and is open to U.S. college students and recent graduates who are currently studying abroad or have recently returned from a study abroad experience. Video submissions should tell a compelling story about how students can become "student diplomats" while studying abroad, by connecting in a meaningful way with people and cultures in other countries, adapting to new environments and languages, challenging their own misconceptions, and becoming more prepared for school and future careers.
Videos can be no longer than three minutes in length. Find the complete contest guidelines at www.ConnectingOurWorld.org/StudentDiplomat. The deadline for submissions is 11:59 PM EST on November 1, 2012. After a slate of finalists is chosen by an expert judging panel, the winning and runner-up videos will be selected through open voting on the Connecting Our World Web site. The winner will receive a $1,000 international travel voucher from STA Travel and the title of "2012 Student Diplomat." The runner-up will receive a hand-held flip camera from NAFSA and Connecting Our World.
Nurses Receive Largest Language Discrimination Settlement
Filipino hospital workers in Delano, California have received a settlement of nearly $1 million in a lawsuit alleging that they were threatened with suspension for speaking Tagalog and other Filipino languages in the workplace.
According to the Asian Pacific American Legal Center, the $975,000 to be shared among 69 nurses and other medical staff is believed to be the largest language discrimination settlement in the U.S. healthcare industry.
Filed in 2010, the case records staff members at the Delano Regional Medical Center experiencing a ban on Filipino languages while other workers were allowed to speak freely in their native tongues; including Spanish, Bengali, and Hindi.
The medical center near Bakersfield continues to defend its actions, stating that an English-only policy is essential for patient-care.
As reported in the LA Times Wilma Lamug, a former 10-year employee of the Delano Regional Medical Center, stated that employees were threatened with the introduction of CCTV cameras to monitor their actions and were forbidden from using Tagalog at "any time" in the hospital.  She added "Sometimes we were speaking English, but due to our accent and diction they thought we were speaking something else."
Other nurses reported that fellow staff members were encouraged to eavesdrop on conversations, reporting the use of Filipino languages to hospital officials.
As a condition of the settlement, the medical center has been ordered to conduct anti-discrimination training in addition to hiring a monitor of workplace behavioral conduct.
Missouri Universities Band Together to Form Language Institute
Five universities in southwest Missouri are joining forces to open a foreign language institute. Missouri State University will establish the Foreign Language Institute (FLI) while students from Drury University, Evangel University, Southwest Baptist University, and Ozarks Technical Community College will be able to enroll in courses there.
By pooling resources and students, the institute aims to better serve local students and community members. MSU interim president, Clif Smart, explained that currently some programs do not have enough student enrollments to be financially viable for the university, and therefore are not offered. At the institute, students will have more class options and the opportunity to meet students from other universities with similar interests in foreign languages.
"Not only are we able to collaborate, we're excited to do so," said Charles Taylor, vice-president for academic affairs at Drury University. "I think the languages institute speaks very directly to that. Each of us can provide something to the institute, but all of us will be enriched by our collaborative participation."
The FLI will also answer demand for language training in the region as Missouri grows both economically and in population.
"The creation of the Foreign Languages Institute will meet an increasing need in our area," said Chancellor Hal L. Higdon from OTC. "As we continue to grow, education in foreign languages and cultures will become crucial to doing business, engaging our community, and supporting southwest Missouri's position in the state and national economy."
The institute that will begin to offer Portuguese, Chinese, Italian, and Arabic in Fall 2013. In the mean time, some classes will be available at a community center in Springfield, Missouri for students of all five universities.
Stevens Remembered for Language Skills
American Ambassador to Libya, Christopher Stevens, killed in the September 11 attack on the U.S. Consulate in Benghazi, has been remembered for his language skills and love of the Middle East.
Stevens, who only assumed the position in May, was already familiar with the country, having traveled extensively around the Middle East, serving in Israel, Egypt and Saudi Arabia in over 20 years with the State Department.
Having taught English as volunteer with the Peace Corps in Morocco after his time at UC Berkley; Stevens was fluent in many varieties of Arabic and French, and expressed great dedication in working towards a positive future for Libya.
Speaking to CNN, Daniel Seidemann, a long-time friend of Stevens, said "He has probably done more than anybody on the planet to help the Libyan people, and he knew going in that this was not going to protect him."
In the approach to the start of Stevens' career as Ambassador in April; his mother Mary Commanday commented extensively about her son's life and work to date in her husband Robert Commanday's online magazine San Francisco Classical Voice.
Describing the words of his supervisors at the State Department on his linguistic talent she remarked "Well, since you speak Arabic, we'll send you to Saudi."
Documented greatly as a caring and outgoing man, tributes to Christopher Stevens continue to flood in. During a tribute at the White House on Wednesday, President Obama said "It's especially tragic that Chris Stevens died in Benghazi, because it is a city that he helped to save."
Language Key to Catalan Protests
According to local police, more than 1.5 million people turned out in Barcelona yesterday to call for more autonomy from Spain. September 11th marks the anniversary of the defeat, in 1714, of Catalan troops at the hands of Philip V of Spain, who had been laying siege to Barcelona for months.
Every year, nationalists gather to commemorate the day, but yesterday's peaceful protests were not only in Catalan. Flyers were handed out to locals and tourists alike, with the message in English: "We have a dream – freedom for Catalonia."
Thanks to the country's economic crisis and Spain's conservative government's moves toward centralization, it was one of the biggest outpourings of regional sentiment the country has seen since the return to democracy in the 1970s.
Expect the red-and-yellow stripes of the region's pro-independence flag to continue to fly across the city.
Vatican to Open Latin Academy
Unhappy with the decline in the Vatican's use of Latin, Pope Benedict plans to open an academy to revive and promote the use of the language in today's society.
Currently, only the small team at Latinitas within the Vatican continue to promote the of use Latin;  running a poetry competition and publishing a magazine – a stark difference from times when Latin was used as the Holy See's lingua franca.
However it is traditionalism that has led Benedict to plan initiatives to reinforce the use of Latin inside and outside the church. Vatican spokesman Fr Ciro Benedettini claims the plans are to "…promote the knowledge and speaking of Latin".
As the future of the Latinitas foundation is uncertain, Benedict and a team have taken to the translation of some modern terminology to begin the Latin revival process. The term "email address" has been translated into "inscriptio cursus electronici" with hopes of re-integration into educational and corporate systems.
Often labelled a "dead language" the teaching of Latin in schools across the globe continues to subside, along with seminarians within the Vatican opting for English and Italian in current practices. The publishing of the new motu proprio will establish the academy (Pontificia Academia Latinitatis) and its plans for the future; meanwhile clerics continue publicly to encourage the use of Latin on a wider scale. Fr Romano Nicolini, an Italian priest and strong supporter of Latin within education, observed, "Latin teaches us to show respect for beautiful things and it also teaches us to value our roots."
SexyMandarin.com Slammed by Chinese Feminists
For the language-education world, lingerie-clad language teachers are a rarity. However at Sexy Mandarin.com, Chinese-teaching glamour models are the basis of success. The website, whose motto is "Learning Mandarin in an unconventional way," has been an internet hit since its launch in December.
With titles such as "What time is it?" and "My computer is frozen" and views of up to 300,000 the sessions display model duos in various suggestive situations, reeling off appropriate phrases and vocabulary to the "theme" of the episode.
However, the evocative content has left many Chinese feminists and anti-pornography groups unhappy. Annie Chan, chairwoman of Hong Kong's Association for the Advancement of Feminism has expressed unhappiness towards the representation of women on the website, arguing that they are being "eroticized."
Speaking to China Daily, Sue-Mei Thompson, executive director of Hong Kong's Women's Foundation, also criticized the site, stating that her organisation is "vehemently opposed to gender stereotyping, especially anything that objectifies women as sex objects."
Creators of SexyMandarin.com maintain that their site is an easy and memorable method of language learning.
International Literacy Day 2012
As proclaimed by UNESCO in 1965, International Literacy Day is a global celebration to promote literacy held annually on September 8. This year's theme is "Literacy and Peace" to support literacy as a fundamental human right and the foundation for basic learning.
Literacy contributes to peace as it brings people closer to attaining individual freedoms and better understanding the world, as well as preventing or resolving conflict. The connection between literacy and peace can be seen by the fact that in unstable democracies or in conflict-affected countries it is harder to establish or sustain a literate environment.
The celebrations work as a global reminder of the international status of literacy and adult learning, whilst bringing communities closer together on a platform for social and personal development. As literacy is at the core of education, long term goals implemented by International Literacy Day are to eradicate poverty, child mortality, curb population growth, and achieve gender equality.
With the constant improvement of child and adult literacy practices, hopes of an entirely literate world are becoming more realistic. UNESCO along with authors, teachers, and volunteers work to ensure that literacy in its widest context, from books to text messaging, is considered a national and international priority, exploring avenues of literacy practice.
http://www.unesco.org/new/en/unesco/events/prizes-and-celebrations/celebrations/international-days/literacy-day/
Language Central to Montréal Shooting
A suspect is being held after a fatal shooting, possibly targeted at Québec's president-elect Pauline Marois, during the Parti Québécois victory celebrations last night.
Marois was quickly drawn from the stage mid-speech; during the attack which left one man dead and another injured. With details remaining unconfirmed, the shooter is believed to be 62-year-old  Richard Henry Bain of Mont-Tremblant.
In reaction to the horrifying event, Prime Minister Stephen Harper has issued a written statement expressing his anger and sadness, "This atrocious act will not be tolerated and such violence has no place in Canada. Canadians can rest assured that the perpetrator of last night's events will face the full force of the law."
In a time of anxious debate over the linguistic future of Québec, the suspect allegedly shouted "les Anglais se réveillent" (the Anglos are waking up) in French with a heavy accent before being overcome by police.
New Highs for Hispanic Student Enrollment 
A new report out by the Pew Hispanic Center shows that the number of Hispanic students in both public K-12 schools and universities in the U.S. has reached an all-time high. Furthermore, Hispanic students are the fastest growing demographic on university campuses, outpacing the enrollment rate of white, African American and Asian American college students
In public schools, Hispanic students now make up nearly 25% of all enrolled pre-K to 12 students, totaling 12.4 million. The report points out that these numbers logically follow record number of Hispanic students in pre-K and kindergarten. In 2006, Hispanics made up one-quarter of all nursery school students, and in 2007 one in four kindergarten students was Hispanic.
While the report takes U.S. Hispanic population growth into account, it points out that population growth alone is not responsible for the increased number of Hispanic students in college. Achievement and graduation rates among Hispanic students have also hit record highs, with 73% of Hispanic students graduating from high school, up from less than 60% in 2000. Almost half of Hispanic high school graduates went immediately on to college.
The number of Hispanic college students between the ages of 18 and 24 exceeded two million in 2011, and made up nearly 17% of all college enrollments. Hispanic students also became the largest minority group in U.S. colleges in 2011, and make up one-fourth of the student population at two-year colleges. However the report points out that while the number of Hispanic students attending college is growing, the number of those graduating from college continues to lag. In 2010, only 9% of bachelor's degrees and 13% of associate degrees were awarded to Hispanic students.
Counseling Your "Dreamer" Students
Tim Conrad
Do you remember your school days reciting poetry, your ABCs, or The Pledge of Allegiance? I'll never forget my Box Elder High School teacher requiring us to choose and recite a poem in front of our 9th grade English class. One of my classmates picked a Langston Hughes poem, whose quirky, shocking word choices have kept me challenged ever since:
What happens to a dream deferred?
Does it dry up
like a raisin in the sun?
Or fester like a sore–
And then run?
Does it stink like rotten meat?
Or crust and sugar over–
like a syrupy sweet? Maybe it just sags
like a heavy load. Or does it explode?
Six years ago, I asked my own seventh-grade class of English language learners to memorize the following section of the Declaration of Independence:
We hold these truths to be self-evident, that all men are created equal, that they are endowed by their Creator with certain inalienable rights, that among these are life, liberty and the pursuit of happiness. That to secure these rights, governments are instituted among men, deriving their just powers from the consent of the governed.
This spring was high school graduation day, and some of the students from that class represent a group often called "Generation 1.5 students," or a name I like so much more, "Dreamers." Dreamers were brought to the United States between the ages of 12 and 30. Through no fault of their own, they are "undocumented," meaning they can't get a regular driver's license, legal jobs, or state and federal financial assistance to continue their studies at a university or other post-secondary school. During the toughest period in their lives, they learned a new school system, became bilingual and bicultural, recited the Pledge of Allegiance with all the rest of their classmates, and began to hope for the day when their own dreams of life, liberty, and the pursuit of happiness would no longer be deferred.
Find out more about how to counsel your own Dreamer students, especially in light of President Obama's recent "Deferred Action Memo" by accessing the following websites: U.S. Citizenship & Immigration Services and the Immigration Policy Center:
http://www.uscis.gov/ –in the search box, type "Consideration of Deferred Action for Childhood Arrivals Process"
http://www.immigrationpolicy.org/issues/DREAM-Act
Language Spies Assess Canada's Airports
Canada's Language Commissioner, Graham Fraser, launched an undercover investigation of how the official languages of Canada are used in practice at eight of the nation's busiest airports. The investigation aims to assess how well Canadian airports serve travelers in both English and French.
"I've always thought the language rights of the traveling public are extremely important," explained Fraser, who is commonly referred to as the "language czar" in the Anglophone media. About ten percent of the complaints that are filed through his office were related to travel. Airports and Canadian air carriers must abide by the Official Languages Act, or else. Last year, a couple flying Air Canada sued the airline for not providing French language service on their flight, and won $12,000 in damages. While not all airport employees are required to be proficient in both languages, there must always be at least one bilingual employee on staff.
The 1,500 anonymous investigators will be looking for bilingual signs, public announcements, check-in, security screening, and boarding. Other services will also be evaluated, such as car rental agencies, currency exchange, and food service. However, bars and retail stores are not obligated to comply with the Official Language Act.
"The regulations make a distinction between essential services in the airport and less essential services," Fraser remarked. "So you have a right to be served in the language of your choice if you are buying food because that's essential, but you do not have a right to be served alcohol in the language of your choice."
Critics of Frasier's investigation complain that it is not a productive use of tax dollars. The cost of carrying out the investigation and reporting its findings will total about $90,000. Others point out that since the undercover investigation is not secret, airports will put in extra effort to be on their best bilingual behavior during the investigation period.
Fraser's office insists that the goal is not to punish or shame airports and the services at Canadian airports, but rather to assess how well they are serving travelers in order to improve overall bilingual service.
Dos Campeones Take First Place in the Spanish Spelling Bee
Two New Mexico students tied for first place in the 2nd Annual National Spanish Spelling Bee held in Albuquerque last month. After exhausting the entire word list, judges declared both Judith Villa, a fifth grader from Sunland Park Elementary in Anthony, NM, and Joana Fernandez, an eighth-grader from Rio Rancho Middle School in Rio Rancho, NM, spelling champions.
Nineteen students in fourth through eighth grade participated, hailing from California, Colorado, New Mexico, New York, Oregon, Texas, and Wisconsin. Both heritage Spanish speakers and students who are learning the language were eligible to enter in the spelling bee.
The bee was organized by the New Mexico Association for Bilingual Education (NMABE) and the Alliance for Multilingual Multicultural Education (AMME) and hosted by the National Hispanic Cultural Center.
"The last two contestants did not misspell a word," explained David Briseño, NMABE Executive Director and National Spanish Spelling Bee Founder and Coordinator. "We went through every word on the lists we prepared for the competition." After 53 rounds and three and a half hours, it was declared a tie.
The runners up included last year's winner, Evelyn Juarez of Carlos F Vigil Middle School in Española, NM, who finished in second place and Jose Daniel Lara Arévalo from Legacy Middle School, San Antonio, Texas.
NY Becomes 2nd State to Recognize Biliterate Grads
New York governor Cuomo has signed into law a bill to recognize New York State high school graduates who demonstrate academic excellence in attaining proficiency in one or more languages other than English with a state seal of biliteracy. The seal will be attached to diplomas and transcripts of graduates who excel in listening, speaking, reading, and writing in multiple languages.
California was the first state to establish special recognition for multilingual graduates and recently reported that more than 10,000 graduates in the class of 2012 had earned the distinction, thanks to tireless campaigning by the seal's creator, Californians Together, a nonprofit group that advocates on behalf of English-language learners.
"New York state should recognize the outstanding achievements of our students who have dedicated themselves to learning different languages," governor Cuomo said. "Acknowledging those students who have pushed themselves to do their very best and learn another language will provide them with an advantage when dealing with future employers and academic institutions. New York is a richly diverse state and these students are doing their part to ensure that we remain an active member of the global community. I thank senator Robach and assemblywoman Arroyo for their hard work on this legislation."
The purpose of the seal is to increase the prospect of a student's future employment and educational success. The Commissioner of Education will award seals according to regulations developed by the Board of Regents. The bill will take effect September 1.
Senator Robach, sponsor of the bill, said, "Giving the proper credentials for those students who are proficient in English and a second language will be instantly recognizable as an achievement of language proficiency for both colleges and employers. Being proficient in English and a second language is a plus and we should give credit to those students for this achievement. In today's world, proficiency in both English and a second language allows our students to be better communicators both in institutions of higher learning and places of employment."
Assemblywoman Carmen E. Arroyo, sponsor of the bill, said, "New York State takes pride in its tradition of ethnic, racial and linguistic diversity. The State Seal of Biliteracy recognizes the value and importance of bilingualism and will encourage the teaching and learning of languages other than English by all students in our elementary and high schools."
Indigenous Languages on the Air
The National Museum of the American Indian hosted an international conference that focused on the role of radio in preserving endangered languages. A joint effort of the Recovering Voices Initiative at the Smithsonian Institution and the indigenous rights organization, Cultural Survival, the conference connected indigenous radio producers from Canada, Colombia, El Salvador, Guatemala, Mexico, New Zealand, Peru, and the United States to share resources and knowledge from experiences in their respective communities.
Radio programming in indigenous languages has proven to be an excellent tool for preserving and revitalizing languages as it is an accessible and affordable form of media. Indigenous radio programming can bring communities together and educate younger generations about their languages and cultures.
The conference, "Our Voices on the  Air: Reaching New Audiences Through Indigenous Radio," involved three Smithsonian partners – the National Museum of Natural History (NMNH), the National Museum of the American Indian (NMAI) and the Center for Folklife and Cultural Heritage (CFCH). Through speakers, workshops and conversations, radio producers were able to network with producers from other communities and develop new materials for their own radio programming.
"Our Voices on the Air" aimed to disseminate information about the importance of revitalizing indigenous languages outside of indigenous communities as well. Cultural Survival will use discussions and materials from the conference to develop a national radio series that will be broadcast to a wide community and public radio audience. The series will depict the endangerment of the world's languages, their importance, and the vital role that community radio programming can play in preserving endangered languages.
House Considers English-Only Legislation
In early August, the House Judiciary Subcommittee on the Constitution held a hearing on a measure that would declare English the official language of the United States and make federal documents, including election ballots, only available in English. Additionally, it would do away with federal laws that require agencies to provide foreign language interpreters in appropriate situations. The measure's author and most vocal proponent, Republican Steve King of Iowa, argues that his law would foster unity among Americans.
"One of the great things about America is we've been unified by a common language. That common language, of course, is English," King explained during a press conference. "Our language is getting subdivided by some forces of the federal government. It is time to speak with a common voice."
Critics of the bill point out that an English-only federal government would not be realistic, and the bill would affect 24.5 million Americans who rely on language assistance. Other go further to point out the discriminatory nature of the bill and some have called it racist. King denies that discrimination is his goal.
"The argument that diversity is our strength has really never been backed up by logic," King told The Huffington Post. "It's unity is where our strength is. Our Founding Fathers understood that. Modern-day multiculturalists are defying that."
To demonstrate the multilingual nature of the United States, Democrat John Conyers of Michigan gave his opening address entirely in Spanish. "Today, immigrants from Asia or Latin America are the targets of demonization and discrimination.  One day our nation will look back on this period with shame and regret," Conyers said.
The bill did not receive a vote at the hearing and it is unlikely that a vote will take place before the November elections.
Foreign Language Skills Key for ASEAN Success
Improved foreign language skills will be imperative to the success of people in Southeast Asia as they gear up for a large-scale regional trade pact, explained the secretary general of ASEAN, Surin Pitsuwan, at the "Muslim People's Path to the AEC" forum in Phuket, Thailand last month. Over 700 representatives from 51 mosques around Phuket attended the forum, which was held at the Muslim Wittaya. The trade pact, the ASEAN Economic Community (AEC), will be launched in 2015 and will allow skilled workers to provide services in other member states.
"There will be more trade, investments, products, and tourism services. We can also expect increased mobility of the populations in all ASEAN states, so we should prepare well for the inevitable changes," remarked the secretary general. "In order to successfully enter the AEC, we need to get ready in terms of education. Language training should be a particular focus. We should study the languages used in neighboring countries."
Surin, who is among Thailand's most successful Muslim politicians and served as Thai foreign minister from 1997 to 2007, stressed the key role that education will play in maximizing the prospects of Muslim students.
Raywat Areerob, a Muslim member of parliament, also urged educators to promote foreign language training for their students.
"In Phuket I think we are ready to participate in all of the cultural and traditional aspects, both in our Muslim community and other groups of people. But I have to acknowledge that we need to improve in language skills in order to maximise the potential benefits of the AEC in 2015," Areerob said. "Languages are very important; not only English language, but other language used in ASEAN states. There is no time to wait. We have to start now because once the measures go into effect in 2015 there will be a mass movement of people, trade and investment opportunities. We have to be prepared to take advantage of all of the opportunities as soon as they arrive."
All ten of the ASEAN nations are preparing for 2015 and the new trade pact. Many people in Phuket worry that it will be impossible to compete with nationals of other member countries, such as the Philippines, who already have a strong command of English and may flood the Thai market.
Now That's an Estadounidismo
In the new edition of its respected dictionary, Spain's Royal Academy of of the Spanish Language (DRAE), has started using the term "estadounidismo" (United Statesism), defined as: 1. M. A word or usage common in Spanish as spoken in the United States."
The North American Academy of the Spanish Language (ANLE per its Spanish language acronym) proposed this term as a first step toward recognition of the use of Spanish by Hispanics in the U.S. (hispanounidenses), comparable to the modalities of use of the language by diverse nationalities. Among the new terms that will appear in the next edition of the dictionary in 2014 is "espanglish," defined as a "Modality of speech among some Hispanics by which Spanish and English lexical and grammatical forms are mixed, thereby weakening both."
ANLE is one of 22 academies of the Spanish language that jointly publish the dictionary, a grammar book, and an orthography book as well as other Spanish language normative and illustrative reference works. They are published in accordance with the new pan-Hispanic policy introduced in the last two decades. With the acceptance of the fact that more than 90 percent of the world's Spanish-speakers reside in the Americas, the Royal Spanish Academy gathered terms contributed by all the academies for the dictionary.
The inclusion of "estadounidismos" recognizes the importance of Spanish in the U.S. With more than 50 million Hispanics, the U.S. is second only to Mexico among Spanish-speaking nations. Furthermore, because immigrants come from a wide variety of Spanish-speaking countries, the U.S. has become a "test tube" where many variants of the common tongue are created.
Gerardo Piña-Rosales, president of ANLE, noted that the fact that for the first time "estadounidismo" appears in the dictionary is due in great measure to the commitment of the North American academy. "At this point, I think that one can now speak of a Spanish of the United States. This variant (which has nothing to do with so-called espanglish) is one more, neither better nor worse – although surely more complex – that Spanish-speaking nations offer."
As expected, continued Piña-Rosales, "Technology also plays a key role in the new additions to the dictionary, with terms such as blog, bloguero, chat, chatear, tableta electrónica (electronic tablet) and others. We do not have to remind anyone that the majority of these terms come from English, a language with which we Hispanic Americans co-exist."
Since 2001, when the last edition – the 22nd – of the DRAE was published, some 22,000 new terms have been accepted, modified and deleted. All of them, and still others, will be added to the 2014 edition.
Darío Villanueva, RAE secretary and coordinator of the committees that write the dictionary, stated that the Academy "does not promote words, but rather records what is imposed, what people use," in yet another ratification of the fact that people make language and that the academies assure that the process of additions adapts to the nature, grammar and syntax of the Spanish language.
Craig Romney Invited to Spanish Spelling Bee
Presidential Candidate's Son Given Opportunity to Showcase his Spanish
Mitt Romney's Spanish-speaking son, Craig, has been invited to the finals of the National Spanish Spelling Bee at the National Hispanic Cultural Center in Albuquerque, New Mexico, on July 21.
The event offers the opportunity for all Spanish-speaking kids across the nation, be they mother-tongue speakers or children who are learning the language, to showcase their command of Spanish spelling. Thousands of kids have already been burning the midnight oil, learning complex words in the hope of being crowned the 2012 Spanish Spelling Bee champion.
Daniel Ward, editor of Language Magazine, the event's media sponsor, thinks Craig should accept the invitation, "Not only would it demonstrate the Romney family's commitment to universal education, it would also showcase their affiliation with the Hispanic community. Sure, it may infuriate English-only campaigners and some other conservatives, but they're not likely to drop Romney anyway."
Craig, presumptive Republican nominee Mitt Romney's youngest son, stars in the campaign's latest attempt to woo Latino voters – a Spanish-language television ad praising his father's personal successes and dedication. He learned his Spanish during a two-year mission to Chile.
"Finally, we're starting to celebrate the multilingualism of America. Craig Romney is a great example of a man who has benefited from acquiring a second language and the cultural understanding that comes from international experience. Instead of dumbing down our children, we're recognizing that, like most of the world's other children, they'll need more than one language to succeed in our global village."
As contestants prepare for the National Bee, they accrue valuable skills for academic learning. For example, they develop dictionary skills as they look up definitions, building greater understanding of the language. Word origins are also analyzed, and since thousands of Spanish words come from Greek, Latin and Arabic, the contestants increase their lexical repertoire which helps in many areas of study, such as math, science, literature, etc. Finally, Spelling Bees not only validate and give equity to the Spanish language, but also contribute greatly to the development of a positive self-image for the contestants.
The Second Annual National Spanish Spelling Bee is again being organized by the New Mexico Association for Bilingual Education (NMABE) and the Alliance for Multilingual Multicultural Education (AMME). The Bee is modeled after NMABE's annual state Spanish Spelling Bee, which has been held in New Mexico since 1994. David Briseño, executive director of NMABE, is leading the effort with the assistance of a local planning group.
For more information contact Daniel Ward at [email protected]
Languages for Jobs
The Council on Foreign Relations (CFR) has published a new Policy Innovation Memorandum calling for the federal government to make language training a national priority so that the U.S. can keep up in an increasingly globalized economy. The memorandum, called "A 'Languages for Jobs' Initiative," paints a dire picture of the status of language instruction in the U.S., pointing out that paradoxically foreign language training is more important than ever, yet language education is on the decline. Primary schools in particular have few foreign language programs even though younger children have more success in language learning than adolescents in secondary school, where the majority of language training takes places. The CFR reports that recent federal efforts to promote foreign language instruction were not designed to have a broad-based impact and have been focused almost exclusively on achieving national security goals while U.S. economic competitiveness goals are equally important, yet there are no comprehensive efforts to promote language instruction in local school districts where foreign language education must occur to improve proficiency more broadly. Therefore, the CFR recommends that the federal government launch a Languages for Jobs initiative with funding that matches that of the programs focused on national security.
A lack of adequate foreign language training at home suggests that the U.S. will continue to fall in international competitiveness. Only 15% of elementary schools and 58% of middle schools offer foreign languages, while 90% of high schools offer foreign languages. Only 20% of public school students take advantage of foreign language classes. The memorandum reports that the major U.S. competitors have mandatory foreign language classes, usually English, starting young. Brazil, China, and Korea all require a foreign language before the age of 12.
Not only are there too few schools offering foreign languages, but there is a discord between the languages that schools offer and the languages that would best prepare students for the global economy. Spanish accounts for 72% of all K-12 enrollment, and while the economies of Hispanophone America are growing, the CFR is calling for more diverse language instruction to include Mandarin, Hindi, Portuguese, and German.
The authors of the memorandum, Terrence G. Wiley, Sarah Catherine Moore, and Margaret S. Fee, all from the Center for Applied Linguistics, point out that the global economy is shifting away from the English speaking world, with countries like China, India, and Brazil growing rapidly. As the U.S. economy increasingly depends on exporting U.S. goods abroad, it is becoming more important to be able to speak with customers. The widespread use of English as the leading global second language, especially in business, does not offset the disadvantage faced by monolingual Americans.
The memorandum culminates in a call for the "Languages for Jobs" initiative, reiterating that the U.S. must create a multilingual workforce in order to succeed in t
Wider Benefits of Bilingual Schools
Bilingual education programs not only help English language learners (ELLs) but also appear to benefit fluent English students according to a working paper newly released by the National Bureau of Economic Research.
The researchers compared student outcomes in Texas school districts that offer bilingual education with those for districts that use English immersion. They drew on publicly-available data from Texas elementary schools that enrolled slightly fewer or slightly more than 20 ELL students in a given first grade cohort. Texas was chosen for the study as it is the state with the second largest number of ELLs and offers bilingual programs in public schools statewide.
In districts offering bilingual education, the test scores of non-ELLs whose home language is not Spanish were raised "significantly." The researchers have been unable to pinpoint the reason for "program spillover effects," and offer somewhat conflicting explanations including less need for multilevel instruction with bilingual education, extra resources for such programs, and the positive overall effect of a linguistically diverse class.
The study also found that bilingual education had "generally positive" effects on the achievement of Spanish-speaking ELLs.
Help Louisiana retain its French heritage
The Council for the Development of French in Louisiana (CODOFIL) has had its annual budget cut by 40%. Be a part of the 100kLA –show that French in Louisiana is worth at least $1 to you.
CODOFIL is the state agency charged with French language educational and cultural economic development initiatives in Louisiana. The agency has multiple legislative mandates that include francophone tourism, economic development, culture, education and international relations. On June 15, 2012 a line-item veto was performed by Governor Bobby Jindal that slashed $100,000 from CODOFIL's budget (approximately 40% of its total budget) for the upcoming year. This budget cut leaves CODOFIL just enough money to pay operating costs with no room for a budget to accomplish its goals, which are
to oversee the development and expansion of the state's economic development and tourism activities designed to promote our French culture, heritage, and language
to promote, develop, and oversee cultural and educational relations and exchanges within the state and between the state of Louisiana and other countries, provinces, and states that share Louisiana's historical French heritage, culture and language
to develop and expand French immersion educational environments
to develop a certification system whereby vendors, festivals, and restaurants may be designated as 'Francophone Friendly' and design and issue a marquee that may be displayed at each entry
to provide state government services to French speaking citizens and visitors in the French language
to assist Louisiana citizens who speak French in dealing with and reviving services from state government so as to support the long-term sustainability of Louisiana's historic French cultural heritage
to assist French-speaking visitors to the state and thus to promote an increase in tourism and greater investment in the state from Francophone countries
We believe that the loss of CODOFIL will be a huge blow to the growth and advancement of the French language and culture in Louisiana.  The French culture in Louisiana is a unique and precious gem that makes up much of Louisiana's cultural identity. It also contributes to a large percentage of our tourism activity. Without CODOFIL and like organizations a large piece of what makes Louisiana the great state that it is, will slowly be lost over the coming years.
The goal is to have 100,000 Cajuns + Creoles and friends of the French language in Louisiana donate $1 to help us fill the funding gap facing CODOFIL at this time. All profits will go to CODOFIL.
Visit www.facebook.com/100kLA
New York Times Launches Chinese Site
Following in the footsteps of the Wall Street Journal and The Financial Times, Times Company has launched a Chinese-language online version of the New York Times .
According to the New York Times, the website will publish 30 articles a day of which two-thirds will be translated material from the English-language news site. In a press release, the Times remarked that the new site is intended to capture the attention of  Chinese-speaking, "educated, affluent, global citizens."
However, the Times Company stressed that the site would not be an official Chinese media company, and will be operating through a server outside of China.
"We're not tailoring it to the demands of the Chinese government, so we're not operating like a Chinese media company," explained Joseph Kahn, the paper's foreign editor. "China operates a very vigorous firewall. We have no control over that. We hope and expect that Chinese officials will welcome what we're doing."
The site will largely be written by contributors based out of Beijing, Hong Kong, and Shanghai and will cover a range of topics, from national and international news to arts and culture.
The reception in China has been largely positive, and the site gained 10,000 followers within a day of opening a Sina Weibo microblog account, China's most popular social media site.
Who are the Top ESL Bloggers?
Inglês para Leigos, Your English Channel, and Real Life English have been chosen as the winners of the Top ESL Blogs Award. This industry-first award, which celebrates insightful ESL blogs written for those teaching or learning English as a second language, as well as those interested in earning a TESOL degree, is sponsored by eCollegeFinder  and Language Magazine.
"Congratulations to all of our finalists and the top three winners in eCollegeFinder and Language Magazine's Top ESL Blogs Award competition," said Brian McKenna, vice president at DMi Partners, parent company of eCollegeFinder. "This award heightens awareness of this important area of study by recognizing bloggers who offer valuable information to those teaching or learning English as a second language."
"Language Magazine is a long-time supporter of programs and resources that help educators and those looking to learn English as a second language with useful information," said Daniel Ward, editor of Language Magazine. "In recognizing the Top ESL Blogs, this award also helps candidates take the first step to learning English as a second language by providing a portfolio of informational blogs that specifically cover the industry in order to take the learning process to the next level."
Visit https://www.ecollegefinder.org/esl-award.aspx to read more about the award and eCollegeFinder's partnership with Language Magazine.
Let us know if you found these blogs helpful by tweeting your comments using the hashtag #TopESLBlog. You may view the hashtag feed by visiting https://twitter.com/#!/search/realtime/%23TopESLBlog
European Survey of 50,000 Language Learners
The European Commission has published the European Survey on Language Competences – the first rigorous study on such a large scale covering language learning in schools across 14 countries.
The survey compares the achievement of high school pupils in each country and looks in depth at the factors which influence successful language teaching and learning.
Nearly 54,000 pupils in 1,200 schools took part in specially developed tests of their language skills. They also completed questionnaires about how they learn and use languages.
Key findings of the survey include:
∙ The value of starting language learning at an early age.
∙ The benefits of exposure to language outside the classroom, through films, music, travel and other opportunities to incorporate the language into the students' lives.
∙ A higher level of mastery for pupils learning English than for any other language.
∙ Consistently high standards of teaching and teacher training across Europe.
Dr Mike Milanovic, chief executive of Cambridge ESOL, the project's lead partner, advised: "This survey should be a wake up call for policy-makers and curriculum planners. The findings confirm what specialists in language learning have known for a long time – that communication skills need to be at the heart of all language teaching. Students need to be taught and encouraged to treat foreign languages as part of their everyday lives."
Conclusions:
1. Language competences still need to be significantly improved, and educational systems must step up their efforts to prepare all pupils for further education and the labour market. The exchange of good practice within the Open Method of Coordination will constitute one of the main tools in pursuing the Barcelona objective of teaching and mastering at least two foreign languages from a very early age.
2. Language policies should address the creation of language-friendly living and learning environments inside as well as outside schools and other educational institutions. Language policies should promote informal learning opportunities outside school, and consider the exposure to language through traditional and new media, including the effects of using dubbing or subtitles in television and cinemas. Overall, language policy should support that people in general, and young people in particular, feel capable of language learning and see it as useful.
3. The wide range of ability among Member States in language competences indicates the rich potential for peer learning in language policy and learning. The Survey points out those educational systems can make a positive difference with an early onset of foreign language learning, increase the number of foreign languages learnt and promote methods enabling pupils and teachers to use foreign languages for meaningful communication in lessons.
4. The importance of the English language as a basic skill and as a tool for employability and professional development requires concrete actions to improve competences in this language.
5. While all languages are not equally relevant when entering the labour market, linguistic diversity remains vitally important for cultural and personal development. Therefore, the need to improve language skills for employability in a globalised world must be combined with the promotion of linguistic diversity and intercultural dialogue.
The full report is available here.
For more Language Magazine news click here.