Language minorities earned voting rights only in 1975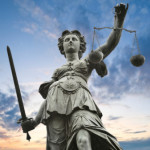 August 6th marks the 50th anniversary of the landmark Voting Rights Act, signed into law by Lyndon B. Johnson following the march from Selma to Montgomery, Alabama and "Bloody Sunday," which drew national attention to voting rights issues. The Voting Rights Act addressed the rampant discrimination that racial minorities faced despite the voting rights guaranteed by the 14th and 15th amendments. The Voting Rights Act is credited with enfranchising racial minorities across the U.S. and especially in the South.
However, the 1965 passage of the Act did not guarantee rights for all Americans. August 6th also marks 40 years since the lesser known 1975 extension of the Voting Rights Act, which included provisions to ensure protection for "language minorities," many of whom were unable to vote after the Act passed in 1965. Spanish-speakers, Native Americans, Native Alaskans and Asian Americans are among the groups who did not benefit from the Voting Rights Act until Gerald Ford signed the extension in 1975. Today, certain jurisdictions must provide bilingual or multilingual polling places to serve all voters, despite their native languages.
In recent years, some provisions of the Act have been struck down, and voter's rights activists argue that the Voting Rights Act is weakening. In 2013, the Supreme Court ruled that jurisdictions with a history of discriminatory practices no longer required Justice Department approval for changes as some states voted to adopt voter ID requirements.
On the momentous occasion of the Act's 50th anniversary, President Obama slammed voter ID laws, positing that they have the same discriminating effect that the Voting Rights Act sought to eliminate. The President called for congress to restore the Voting Rights Act to guarantee equal access to the polls and do away with "provisions specifically designed to make it harder for some people to vote."
#languagepolicy #civilrights #votingrightsact #equality