About Us
L
anguage Magazine is a monthly publication that provides cutting-edge information for language learners, educators, and professionals around the world.
For over 18 years, Language Magazine has covered language related news while providing resources for teachers, students, and administrators. As world language education and English-language learner methodologies collide, Language Magazine explores these intersections, focusing on dual language and bilingual education programs and the state of literacy in the U.S. and abroad.
Through promoting multicultural learning, global citizenship, and language education, Language Magazine provides well-researched insight on the literacy and language sphere of education. We also publish each month's full issue in an app for tablets along with a digital edition that can be viewed or downloaded for subscribers.
Our website languagemagazine.com features excerpts from the monthly magazine, along with up-to-date news on languages from around the world.
Newsletters
[powr-contact-form id=ee359978_1486158949]
Social
Follow us on Twitter & Facebook
Press Center
Press releases and contact for media inquiry should be relayed to [email protected]
Advertising
Contact for general advertising and our media kit
Our Staff
Publisher/Editor: Daniel Ward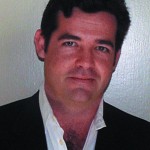 Daniel Ward believes that everyone deserves the opportunities that languages offer – be they immigrants building a new life, business people closing a deal, ex-enemies en route to reconciliation, strangers breaking cultural boundaries, or teenagers making new friends. He was educated in the UK, Canada, Spain, and France, and received an Honors Degree in Modern Languages with International Studies specializing in European Integration. After teaching English in Spain, he joined the EL (English Language) Gazette in London, UK, where he  became executive editor, and was behind the launch of Language Travel Magazine and the ELT Guide.In addition to his work in language publishing, Daniel has lectured and written training programs on financial regulation, and was press officer for the World Chess Championships 2000 between Gary Kasparov and Vladimir Kramnik, where he supervised the live, online streaming of the event to more than a million simultaneous users – a record at the time.
Assistant Editor/Creative Director: Leanna Robinson

Leanna Robinson is a visual artist and writer who lives in Los Angeles. She received her BA in Creative Writing from the University of Central Florida and has always been interested in languages, linguistics, etymology, and how language relates to social issues. She is learning Spanish and enjoys reading, writing about art, and travel.
Book Reviews Editor: Karen Russikoff, Ph.D.Karen is the Coordinator of the undergraduate credit ESL program as well as the graduate TESL Program at California State Polytechnic University, Pomona. She holds two Master's degrees, in English and in TESL, and a PH.D. in Language and Literacy from the University of Southern California. She is currently the College/University level chair on the CATESOL State Board. She has worked and taught abroad in Asia and Europe, and her research interests include issues related to ESL composition, including plagiarism as a cross-cultural phenomenon, assessment, and oral proficiency.
Last Laugh: Richard Lederer
With more than a million of his books in print, Richard Lederer (aka the Wizard of Idiom, Attila the Pun, and Conan the Grammarian) is America's "Super-duper Blooper Snooper." Richard's weekly radio show "A Way With Words," celebrates "that tremendous, stupendous, end-over-endous adventure we call language."
Advertising Director: Emma Sutton
Having worked at one of Milan's top fashion houses, Emma decided to use her fluent Italian in toursim and joined British Airways flight crew. Over the next few years, she had the opportunity to literally travel the world before she decided that southern California was the place for her.
Far from the rainy skies of London, Emma relishes the outdoor life of her new home. She rides horses and enjoys the Topanga Canyon or Malibu areas in her spare time.
Office Manager: Tania Gonzalez

Tania Gonzalez is the Office Manager at Language Magazine. She received her BA in Linguistics and Languages at Autonomous University of Baja California. She is bilingual in Spanish and English and is learning Italian. She teaches Spanish as a Second Language to both children and adults in Southern California.