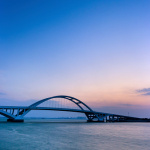 Earlier this month, plans to train about 30,000 overseas Chinese teachers by the end of 2017 were announced at the Third World Chinese Language and Culture Education conference, which attracted about 600 representatives from about 50 nations and regions.
Better curricula, improved textbooks and standard testing for students are also on the agenda, Qiu Yuanping, head of the Overseas Chinese Affairs Office of the State Council told the conference in Xiamen. Qiu said her office will help establish 100 demonstration schools by the end of 2017 and support another 200 that are emerging.
There are more than 60 million overseas Chinese in about 200 countries and regions, and some 20,000 schools of Chinese language and culture overseas. However, many schools lack guidelines, textbooks and financial support, China's state-run Xinhua news agency reported.
According to Confucius Institute – a non-profit public institution which promotes Chinese language and culture abroad – China now has 475 Confucius Institutes in 126 countries and regions.
There are also 851 Confucius Classrooms in middle and primary schools. The institutes and classrooms have received a total of 3.45 million students. There are about 100 million Mandarin learners around the world, more than four times of the number ten years ago, it said.
Also at the conference, the Confucius Institute for Scotland's Schools (CISS), based at the University of Strathclyde in Glasgow, was named global Confucius Institute of the Year.
CISS provides support to more than 300 schools across Scotland and aims to further the teaching of Chinese language and culture.
Professor Sir Jim McDonald, principal of the University of Strathclyde, said: "More than 20,000 pupils across Scotland are benefiting from Chinese language and cultural learning activities thanks to the Confucius Institute at Strathclyde."
CISS, launched in June 2012, recently added four more Confucius classroom hubs – taking its total in Scotland to 16, covering 21 local authority areas.