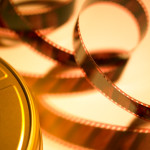 Spanish-language programs are celebrating their nominations in a newly-created category at the International Emmy Awards for Non-English Language U.S. Primetime Program. Telemundo and Nat Geo Mundo swept the category, with Pasión Prohibida (Telemundo), La Patrona (Telemundo), El Señor de los Cielos (Telemundo), and Temple de Acero (Nat Geo Mundo) competing for the award.
Meanwhile, the Oscar's competition for Best Foreign Language Film is the largest and most robust in the history of the category, with a total of 83 countries vying for the gilded statuette, including first-time submissions by Kosovo, Malta, Mauritania and Panama. Among the contenders include favorites from the film festival circuit, including the Palm d'Or winner at the Cannes Film Festival, Winter Sleep (Nuri Bilge Ceylan) from Turkey, Jury Prize winner, Mommy (Xavier Dolan) from Canada, and Russia's submission, Leviathan (Audrey Zvyagintsev), which won Best Screenplay.
Other submissions have already enjoyed commercial success in the U.S., such as Poland's Ida (Pawel Pawlikowski) and Mexico's Cantinflas (Sebastián del Amo), which is a portrait of the late Mexican movie star and has already grossed $6.3 million in the U.S.
Voters in the category have their work cut out for them, as they attend member screenings in order to choose a list of nine semi-finalists and eventually five nominees. The Academy will screen 83 movies in 64 days, with double features on most days.
Residents of Los Angeles can enjoy a free screening of Brazil's submission, The Way He Looks (Daniel Ribeiro) on Thursday, November 5 at 7:30 p.m. at the James Bridges Theater (Melnitz Hall 1409) on the UCLA campus. Click here for more information.