Kristal Bivona examines language education in the U.S. since 9/11.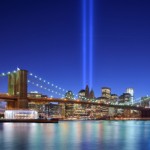 As we reflect on the tragedy of September 11, 2001 and honor the heroes who risked their lives in the aftermath, we also meditate upon how the world has changed since then. Language education profoundly changed after 9/11, in part because many policymakers recognized that linguistic and cultural proficiency are crucial for mutual cultural understanding that can foster peaceful diplomacy and curb terrorism in the long term. Policymakers also recognized that in the context of war, linguistic and cultural proficiency are among the most devastating weapons. Regardless of which reasoning resonated with Washington, the end result was massive increases in funding for critical languages, especially Middle Eastern languages.
In early 2006, President Bush announced the National Security Language Initiative (NSLI), which aimed to increase the number of U.S. residents studying critical languages and getting them started learning at a younger age, building the number of advanced-level speakers of critical languages, and bulking the number of teachers of critical languages and providing them with resources. The NSLI is a joint effort of the Departments of Education, State, and Defense, and funds dozens of programs and centers, most notably the Boren Fellowship and Scholarship, the Language Flagship, Fulbright Language Teaching Assistantships, and the Defense Language and National Security Education Office. With new opportunities and support for foreign languages, enrollment soared in the 2000's as reflected in the Modern Language Association's 2009 report.
While there's no doubt that more students studying world languages and cultures is a plus for the U.S., some scholars have criticized the increasingly powerful role that the military plays in language education. Professor Christopher Stone from Hunter College in New York recently wrote a piece on Arabic language teaching in a post-9/11 America, pointing out, "Universities have sought to replace shrinking federal and state monies with military and intelligence funds. Many of us, particularly at public schools, have felt the pressure to seek out such funding. It is no coincidence that twenty of the twenty-two universities that host Language Flagship programs, among the most visible government initiatives undertaken post-11 September 2001 in the language teaching field, are public institutions."
Stone goes on to cite a particularly troubling passage from Mary Louise Pratt's book, Harm's Way: Language and the Contemporary Arts of War to illustrate the weaponization of language and to pose the question of how knowledge and expertise is used by the agencies who are funding language and area studies programs. Language proficiency can, as Bush put it, be "a gesture of interest," and interest can be interpreted in numerous ways.
Thankfully, most language learners will not use their skills in a context of war. Furthermore, despite the increase in funding post-9/11, language education remains threatened and precarious, as language departments absorb one another and technology replaces human instructors. Congress is currently considering a $9 million funding increase for Title VI funding. Title VI was first introduced as part of the National Defense Education Act in 1958 and continues to promote American expertise in critical languages and cultures. Some examples of Title VI programs include the Foreign Language and Area Studies (FLAS) fellowships and National Resource Centers.
Title VI funding and the programs of NSLI continue to be sources of funding for schools. Ideally, with more Americans achieving proficiency in the cultures and languages that the government calls "critical," the end result will be an up-and-coming generation of global citizens. A 2011 report on Middle Eastern language training in higher education marking the 10-year anniversary of 9/11 from the Middle East Language Resource Center explained: "The better prepared this nation is linguistically and culturally, the more we know about the world, the better we are at communicating with the rest of the world in culturally appropriate ways, the better prepared we will be to head off such tragedies, and better yet, the more effective we will be at working with peace-loving peoples across the globe to address the underlying causes that give rise to such events."
Language education has never been more important.