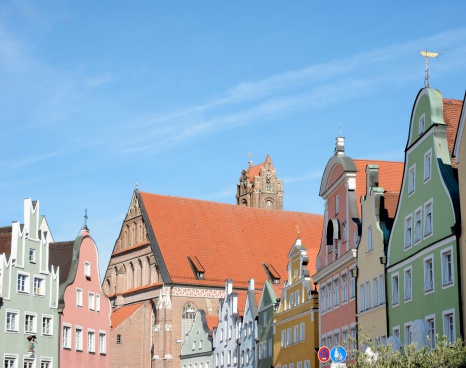 The Austrian guesthouse where Adolf Hitler was born in 1889, is likely to become a language center for immigrants it has been reported.
The future of the building in Braunau am Inn has been debated for decades, drawing concern that if neglected, the site could become a shrine for neo-Nazis.
Until last year, the structure was used as a day center for people with learning difficulties; and aside from a small memorial stone, there is little to mark its historical significance.
Subsequent to its use as a guesthouse, the building has also served as a bank and public library whilst under control of the Austrian state after World War II.
Local media have reported that little has changed in recent years, as the current owner has refused to sell or alter the interior.
Past proposals to turn the premises into an anti-fascist information center were rejected, with the mayor of Braunau claiming "there are already enough memorials in the region".
In a bid to agree on a suitable solution, town representatives met with the Austrian interior ministry in Vienna last week, where plans were presented to property's anonymous owner.
According to the Austrian Times, "insiders" present at the meeting believe the scheme to turn the building into an "integration center" would be accepted by the deadline this Friday. If approved, it will provide language courses for migrants, in addition to other social services.