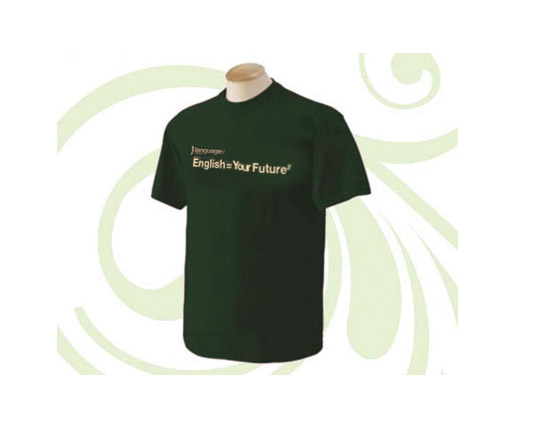 Subscribe to Language Magazine and receive a limited edition, 100% cotton T-shirt to help put out the message about the importance of learning English.
Language Magazine features articles on key issues in ESL, bilingual teaching, course management, teacher education, heritage languages, and more, written by luminaries such as Stephen Krashen and Jim Cummins as well as everyday educators eager to share their experiences.
Don't miss another issue of the #1 language-related magazine in America! No other language-based publication enjoys the depth and breadth of circulation of Language Magazine.
Every issue covers the topics of importance to you, including: Job Opportunities (U.S./Worldwide); Advocacy Updates; Career Development Strategies; Grants & Awards; Classroom Content; Teaching Tips; Language Travel Features; New Book & Software Evaluations and much more.
KEEP ON TOP OF YOUR PROFESSION WITH LANGUAGE MAGAZINE!
TO GET YOUR T-SHIRT, SIMPLY WRITE "TESOL SHIRT OFFER" AND SPECIFY SIZE: M, L or XL IN THE NOTES SECTION OF PAYPAL.
12 Issues for Just $27.95!
(U.S./Canada/Mexico/APO.AEO Only)
$59.95 (All other countries)