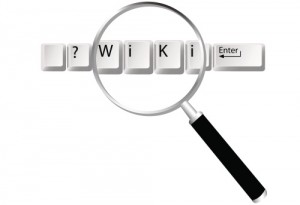 Among the numerous content alteration and takedown requests highlighted in their transparency report, Wikipedia revealed a case in which an institution claimed ownership of an entire language. The language, palawa kani, is a Tasmanian language that was reconstructed from six to 12 extinct Aboriginal languages.
The Tasmanian Aboriginal Centre advocates for Aboriginal rights and has worked on numerous projects from Aboriginal land returns and claiming ancestral remains from overseas, to receiving reparations for the Tasmanian Stolen Generation. Among their accomplishments is the retrieval and revival of Aboriginal languages. According to the Wikipedia article in question, the palawa kani language was developed in conjunction with the Centre and "community ownership of the language is maintained for the time being." The Centre allegedly requested that Wikipedia remove the English-language article about palawa kani because they owned the copyright.
According to the transparency report, Wikipedia "refused to remove the article because copyright law simply cannot be used to stop people from using an entire language or to prevent general discussion about the language. Such a broad claim would have chilled free speech and negatively impacted research, education, and public discourse—activities that Wikimedia serves to promote."
The palawa kani controversy certainly raises interesting questions about intellectual property in a postcolonial world. Other constructed languages, such as Esperanto, are open source like many computer languages. However, a language stitched together from Aboriginal languages that were killed off throughout a painful colonial history presents a complex situation. Indigenous advocacy groups oftentimes must walk a fine line between protecting and preserving heritage and culture and gaining visibility in order to secure funding and support.
Do you think constructed languages should be protected as intellectual property? Tweet us @langmag.