To coincide with this month's annual conference of the International Society for Technology in Education (ISTE), here is a selection of some of the most relevant and innovative tech teaching tools
Access solutions (for grades 2–12) provide differentiated instruction for ELLs at every stage, from beginner to advanced. Along with a curriculum aligned to each state's grade-level standards for language arts, science, and social studies, Access incorporates state ELD standards and helps to provide all learners equity of access by bridging the gaps in vocabulary, content, English language development, and reading and writing skills.
Features:
The same grade-appropriate lessons are differentiated at twelve levels in English and eight in Spanish
Custom state-aligned curriculum improves language and literacy skills and builds content-area vocabulary and knowledge
Built-in supports, such as Spanish-language rollover text, a dual-language dictionary, and speech-to-text build critical speaking and listening skills
Custom ELA Challenge courses prepare students for high-stakes assessments
Custom read-aloud course furthers English language development, foundational skills, fluency, vocabulary, and comprehension
Sentence and paragraph frames help kick-start the writing process and encourage evidence-based writing
Anywhere, anytime, any-device access empowers 24/7 learning online or offline
Exclusive skill progression provides targeted instruction based on identified skill gaps
Point-of-use resources for educators, including data-rich reports about students and teacher materials, reduce planning time
Flexibility to work with any blended learning model extends teachers' reach and increases students' time on task
PebbleGo
from Capstone introduces K–2 learners to the foundational skills of research, reading informational text, and consulting credible sources. Designed specifically for these young students, PebbleGo offers curriculum-connected articles on a variety of topics including animals, science, social studies, biographies, and dinosaurs. Each article is expertly leveled and includes text highlighting and spoken-word audio support recorded by professional voice-over artists to help prereaders and beginning readers master essential content knowledge.
With more than 100 million article views annually, PebbleGo is helping K–2 students in thousands of schools across the country become engaged and independent researchers.
Texthelp creates smart, user-friendly literacy and learning solutions that provide the support each student needs, through reading, writing, math, and research features.
Their award-winning suite of products is headed by Read&Write—the flagship software that helps students create and access content across all grade levels and subjects. Intuitive and easy to use independently, Read&Write makes documents and web pages accessible with text-to-speech, word prediction, text/picture dictionaries, and voice notes. Read&Write is complemented by other acclaimed learning solutions: Fluency Tutor for Google is the app that makes reading aloud more fun and satisfying for students who need extra support, plus it is perfect for time-stretched teachers. EquatIO is the new Chrome extension that makes math digital. It lets users type, handwrite, or dictate equations, formulas, and more directly onto a computer or Chromebook. WriQ is the new assessment tool that measures students' writing attainment level. It is a fast-emerging standard to quantify and improve students' writing progress.
FreshGrade is a K–12 portfolio and assessment platform that makes learning visible and increases engagement between teachers, students, and parents.
Using the FreshGrade suite of apps, stakeholders have secure access to view specific artifacts representative of a student's learning, comment on them, or upload them to that student's portfolio. By providing teachers with a deeper understanding of a student's learning, they keep them better informed to make the appropriate strategic choices on learning instruction as they relate to that child. While parents are given ongoing communication about learning, students are given the opportunity to self-reflect on their growth. FreshGrade for Schools and Districts solution provides leaders with the ability to track progress toward strategic initiatives, ensures the privacy of student data, and offers services and support to help achieve goals.
HearBuilder Online is a research- and evidence-based e-learning software program that provides systematic and multileveled instruction in all general and special education classrooms (Pre-K–8). Designed to supplement elementary language arts skills essential to classroom success, each title features multilevel activities complete with progress monitoring and reporting. Educators and administrators can track student, group, school-, and district-wide progress. Students can access HearBuilder in the classroom, in the computer lab, or from home on any computer, tablet, or device with an internet connection.
HearBuilder Online is appropriate for use as a response to intervention or instructional program for students performing below grade-level, English language learners (ELLs), and Title 1 Schools. The program provides individualized instruction in early learning and foundational literacy skills through four award-winning software titles:
HearBuilder Following Directions (Grades Pre-K–3): This title teaches 40 basic concepts and targets the following types of directions: basic, sequential, conditional, spatial, quantitative, temporal.
HearBuilder Phonological Awareness (Grades Pre-K–5): This title targets nine phonological awareness skills that are important for listening and reading.
HearBuilder Auditory Memory (Grades K–8): This title teaches students strategies to remember numbers, words, details, and WH information.
HearBuilder Sequencing (Grades K–6): Students practice skills such as reading left to right, understanding details, making predictions, putting steps of an event/story into a logical order, and targeting two- to six-step sequences.
Soundtrap is an easy-to-use and collaborative online recording studio that enables students at all grade levels, regardless of experience, skill level, or special needs, to create polished audio projects. Working with Soundtrap helps students develop true 21st-century skills, including the four cs—critical thinking, communication, collaboration, and creativity—as they work together with peers to safely and securely produce unique podcasts and music creations in a COPPA- and FERPA-compliant environment. It also serves as a personalized aid for students who are uneasy with reading or oral presentations or whose skills in these areas need additional development, as they can start using Soundtrap in the classroom and continue practicing at home. This flexible software currently has 1.4 million users worldwide and is implemented by 300 new schools each week. It works with all major operating systems and devices—Microsoft, Apple, and Android—and integrates across learning management systems—Google Classroom, G Suite for Education, Schoology, Canvas, and more—making it an option for any school. Soundtrap has applications for language and literacy teachers, as the use of recorded audio as an aid in language acquisition, including for English language learners, has shown strong promise. Importantly, it can help schools counter budget- or expertise-related cuts to the arts by providing another avenue for music and art education.
StudySync, a comprehensive blended ELA/ELL program for grades 6–12, recently launched a new podcast feature. The first podcast series, titled School of Thought, explores students' views on 21st-century learning while helping students improve important listening and critical-thinking skills.
The School of Thought podcast series will feature six episodes, each four to six minutes in length, covering the following topics:
How schools should be designed
The importance of homework
What subjects should be taughtHow to improve school lunch
How school schedules should be structured
The importance of extracurricular activities
Each episode features interviews with students from across the U.S. and also includes opinions from teachers, experts, and innovators in education. The podcasts will be weekly additions to StudySync's daily Blasts, which are short reading and writing assignments that allow students to express their opinions on high-interest topics, sparking debate via a mediated online social network. Students will be able to draw upon the additional podcast audio content as they craft written responses to the Blasts, as well as engage in thoughtful discussions on the various topics covered.

Fusfoo is a no-cost website that allows high schools to get all their media, from the school newspaper to the school television station, onto a single platform. Fusfoo gives high schools safe, bully-free space for students' videos and articles to be created, curated, and shared, on a fully supported digital network using the latest technology—with 24/7 tech support. Participating high schools will become part of Fusfoo's national high school network, where they can view and repost aspirational, inspirational, and educational content created by high school students across the country.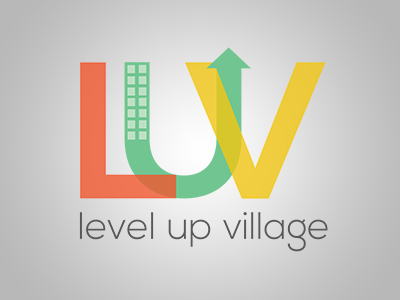 Level Up Village (LUV) delivers pioneering Global STEAM (STEM + arts) enrichment courses that promote design thinking and one-to-one collaboration on real-world problems between students from around the world. The company's roster of 18+ global STEAM courses includes Global Inventors (CAD, 3D printing and the engineering design process), Global Scientists (water chemistry and the global water crisis), and Global Storybook Engineers (engineering and literacy for younger children).
Students are paired with Global Partner students taking the same courses at one of LUV's fully vetted and trained Global Partner organizations across Asia, Latin America, Africa, and the Middle East. They interact with their Global Partners via LUV's Global Communication Platform by exchanging video messages, collaborating on shared project files, and creating personal profiles. In these ways, students not only work together on projects, but also discuss the real-life application of their learning and learn about each other's daily lives and cultures.

Rethink Ed combines the power of technology and research to deliver innovative, scalable, and evidence-based instructional materials and supports for learners with disabilities. The comprehensive suite of tools helps students develop the academic, behavioral, and social/emotional skills they need to succeed in school, at work, and in life. Included are a comprehensive video-based curriculum, on-demand professional development, best practices for behavior intervention, and a customizable data management system.
The program empowers educators to deliver individualized instruction, develop effective learning and behavior intervention plans, make data-based decisions on student programming, and easily track student performance while providing defensible documentation of IEP progress. It also benefits families and caregivers by facilitating greater communication between home and school, delivering resources to extend learning beyond the classroom, and providing data-driven evidence of student programs and progress.
BASE Education is the new spin on social-emotional learning that is changing the face of mental health in schools. Through an online portal, students receive psychoeducation combined with therapeutic guidance. They internalize facts as they apply them to their own behaviors. Adults have insight and up-to-the-minute progress monitoring of all student responses. Through email, adults are notified of harmful language for evaluation purposes. We all have our gifts with our students. We all have our struggles with time and content. BASE is here to help. A tool for prevention and intervention, BASE provides a deeper lens into the student experience. BASE connects teens to adults and is making the changes necessary to meet our kids where they are today.
Brain Hive is a classroom solution for leveled paperbacks and highly engaging e-books for K–12 students. Brain Hive offers over 17,000 e-books from leading educational publishers on a robust and innovative digital platform. All e-books are multiuser simultaneous access, which allows students to work freely from school or home on assignments with no waiting time. Users can download free Brain Hive apps for their Apple or Chrome devices to read offline. Teachers can reinforce digital literacy and online test-taking strategies with digital tools included in Brain Hive's e-reader and can easily integrate technology into the classroom daily with assignment creation, interactive graphic organizers, and tracking tools.
Quizlet makes simple tools that help students practice and master what they are learning through fun and engaging activities and games. Originally created by a high school sophomore to help himself study, today the app is used by more than 20 million learners each month, including one in three U.S. high school students. In addition to providing flashcard, spelling, and self-test applications, it also offers Quizlet Live, an in-classroom game that is used by more than 1 million students each week. With Quizlet Live, students collaborate and compete to answer questions for their teams, racing against other classmates and building hard and soft skills at the same time.
With more than 150 million study sets , it is easy for teachers to search for existing content to use with their students or to create their own. Teachers can also create classes to easily share materials with students, track their progress, and see areas that need extra focus. Quizlet is free to use and is available on the web, iOS, and Android.