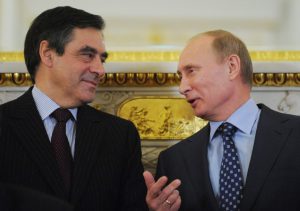 Russia's international network RT will be broadcasting in French next year, the Moscow Times reported. RT—a television network funded by the Russian government—has frequently been called a propaganda outlet for the Russian government, and has been accused of spreading misleading information and content.
The Russian government allotted 18.74 billion rubles in its 2017 budget to create the French-language channel. The network currently broadcasts in Russian, English, Arabic, and Spanish, while it also has online platforms in French already as well as German.
The timing of the added French broadcast is likely political, given the upcoming 2017 presidential elections of France. The frontrunner in the election is Russia-friendly conservative, François Fillon. The addition of RT in France could help secure Fillon's position, one of staunch social conservatism that has been described as "Thatcher and Reagan rolled into one", in the election.