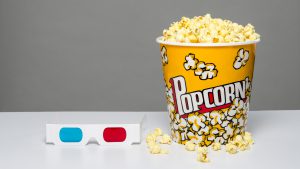 Nearly half of the Netflix's 93 million subscribers now come from outside of the US., so soon, English will no longer be platform's dominant viewing language, the company said in a blog post.
In the past five years, Netflix has expanded from three languages—English, Spanish, and Portuguese—to more than 20, including Arabic, Korean, Polish, and Turkish.
Chris Fetner, the company's director of Media Engineering and Partnerships, and Denny Sheehan, director of Content Localization & Quality Control, explain, "Since we unveiled our new HERMES tool two weeks ago, thousands of candidates around the world have already completed the test, covering all represented languages.
This is incredible to us because of the impact it will ultimately have on our members as we focus on continually improving the quality of the subtitles on the service. We're quickly approaching an inflection point where English won't be the primary viewing experience on Netflix, and HERMES allows us to better vet the individuals doing this very important work so members can enjoy their favorite TV shows and movies in their language."
Netflix works with thousands of linguists to translate the subtitles on its service, and has devised its own standardized test to vet possible candidates.
HERMES pays special attention to idioms that are unique to a particular language or culture, Netflix detailed in a post on its tech blog.
Translators can take the test to get scored by the company and be considered for future projects. Netflix said thousands around the world have taken it since it was released last month. More information about HERMES can be found on the Netflix Tech Blog.
Netflix has also just released its new Spanish-language series, Ingobernable. Netflix has had its fair share of success recently in the Spanish-language department, most notably the 2015 Spanish-language drama Narcos, a crime drama filmed in Colombia that follows the story of drug kingpin Pablo Escobar.
Narcos was wildly successful with American audiences and presumably proved to Netflix that English-speaking audiences are open-minded when it comes to content presented in Spanish. The online video service therefore rolled out the carpet again for a release of Ingobernable. The title means "ungovernable" in English and is most likely referencing the tumultuous sociopolitical climate of Mexico that the show encompasses.
The show was shot and produced in Mexico City by Argos Comunicación, a production company that is known for its work in successful telenovelas. As the plot expands throughout coming episodes, it will be interesting to see how English and Spanish audiences alike react to the Spanish-language drama.