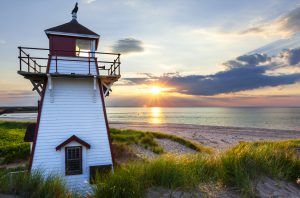 One of eastern Canada's maritime provinces off New Brunswick and Nova Scotia, Prince Edward Island (PEI), is fighting to protect French language schools for children. The island, which was originally a French province, has only 5,345 French speakers (4% of the population). The island is currently facing possible school closures involving English schools, which in turn will threaten the access to French in those schools.
According to CBC News, the chair of PEI's French language school board, Emile Gallant, says that the island's francophone community understands the concerns faced with possible school closures. Apparently, communities have been protesting the closures for months in an effort to protect the schools and the French language.
The problem that the island faces with the possibility of closure is a movement of schools and accessibility from rural areas into solely metropolitan ones. "We just can't have everything in one area, in the cities. We need to have a province that's strong across the island," says Gallant.
Gallant claims that the board will continue to fight for French language education across the island and will push to keep schools open in order to facilitate that accessibility. The board hopes that in doing so, they will maintain an equal playing field for education for children regardless of location.