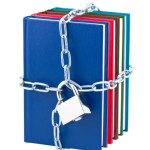 The American Library Association (ALA) held Banned Books Week from September 21 to 27. Surprisingly, the ALA reports that since 1990, their Office for Intellectual Freedom has received over 18,000 attempts to remove materials from schools and libraries for content deemed controversial, dangerous or inappropriate. Banned Books Week calls upon Americans to ponder the importance of preventing censorship and the freedom to read any book.
"Our most basic freedom in a democratic society is our first amendment right of the freedom to read," said ALA President Courtney Young. "Banned Books Week is an opportunity for all of us – community residents, librarians, authors and educators – to stand together protecting this fundamental right for everyone and for future generations. We can never take this precious right for granted."
The ALA and SAGE publications sponsored a webinar on regional issues for banned books, featuring speakers Tony Diaz, El Librotraficante, from Texas to discuss bans on ethnic studies, and subsequently many classic works of Chicano, African American, and Native American literature and history, and Shelia Harrell-Roye from South Carolina who discussed censorship and graphic novels.