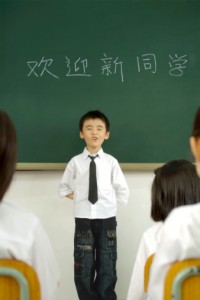 About 30% of the Chinese population, or 400 million people, cannot speak Mandarin, according to figures recently released by China's Ministry of Education, despite government efforts to promote a common language. Of the remaining 900 million Chinese who can communicate in Mandarin, also known as "putonghua," many do not speak it well, and the country still needs to invest in promoting the language, said Xu Mei, the ministry's spokeswoman, at a press conference.
Over 90% of the population is Han Chinese who have some 1,500 dialects, some of which are so different they are considered distinct languages.
Chinese leaders have long striven for "linguistic unity" and recent leaders have seen a common tongue as one way to establish a stable, strong, unified China. To further this goal, the government passed a law in 2000 requiring that Mandarin be the official language in all major media and that governments "popularize putonghua."
The campaigns appear to be working since a study published in 2004 found that only  53% of the population could communicate in putonghua, compared to 70% now.
When officials announced the figures, Xu also announced that this year's September Mandarin push will focus on the remote countryside and areas inhabited by ethnic minorities. age campaign in the countryside. One former official of China's Ministry of Education proposed canceling English classes in primary schools to make room for more Mandarin. Maybe his proposal was prompted by the fact that experts estimate that the the current number of Chinese learning to speak English is that same figure of 400 million.