The deadline for submissions for the 2014 WISE Awards is 13.00 GMT January 15, 2014. Six innovative educational projects will be awarded $20,000 each for their positive contribution to education and society.
Project representatives from any region, sector, or education level are encouraged to submit their application to demonstrate the quality and impact of their activities. Each year, the WISE Awards identify, showcase and promote innovative educational projects that are having a transformative impact on societies and education. Since 2009, WISE has received thousands of applications that have emerged from a wide variety of sectors and from over 130 countries. The winning projects constitute a growing pool of expertise and diverse sound educational practices.
At the annual WISE Summit in Doha, Qatar, representatives from award-winning projects are also given the opportunity to present and discuss their work at a dedicated summit session.
Last year's winners included Morocco's Medersat.com, which is helping to solve the social issue of historical Amazigh underperformance in primary education by bringing their native language into the classroom. Medersat.com is a rural program for Amazigh children that constructs and operates preschools and primary schools with an Amazigh language curriculum. The project seeks to ease the transition from pre-primary to primary school and has so far reached out to 15,000 pupils.
Canada's Pathways to Education won by helping youth in low-income communities to graduate from high school and access post-secondary education. Thanks to its holistic program providing academic, social, professional, and financial services, the project has experienced tremendous growth since its inception, and now operates in 13 communities across Canada, helping over 4,000 students each year.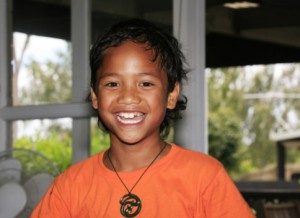 Te Kotahitanga, initiated by New Zealand's University of Waikato, is an in-classroom secondary school teacher program to improve education achievement and opportunities for Maori students. Te Kotahitanga addresses one of the major challenges facing education in New Zealand today, namely the continuing social, economic and political disparities between the descendents of the Anglo-European peoples and the indigenous Maoris. The project offers an innovative curriculum and pedagogy in order to increase involvement, success rates and life opportunities for young Maoris.
Visit http://www.wise-qatar.org/awards for more information