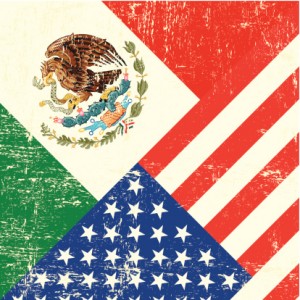 Building on the recently announced 100,000 Strong in the Americas initiative, Mexico's President Peña Nieto and U.S. President Obama agreed to boost student exchange between the two countries during last week's trilateral conference with Canadian PM Stephen Harper in Toluca, Mexico.
Peña Nieto explained the plan, "Specifically, we talked about education.  We have set a goal of having more academic exchanges so that more Mexican students can study in the U.S. and, reciprocally, students from the United States come to study in Mexico.  The number of students so far is somewhat low, considering the potential that we have.  And, from the 14,000 students from Mexico that go to the U.S. to study, we plan to increase that figure year by year and reach 100,000 Mexican students a year that study in the U.S., and 50,000 students from the U.S. to Mexico."
"We want more students from the United States studying throughout the hemisphere, and we want more students from places like Mexico and Canada studying in the United States — so that they're developing familiarity and partnerships and friendships that will serve them and serve our countries well for decades to come," added President Obama.