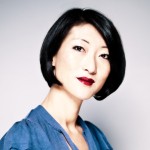 Fleur Pellerin, France's minister of culture, reversed four centuries of French linguistic policy by declaring that France's resistance to the incursion of English words was harming — rather than preserving — the language. "French is not in danger, and my responsibility as minister is not to erect ineffective barriers against languages but to give all our citizens the means to make it live on," Ms. Pellerin told an audience assembled for the opening of French Language and Francophonie Week in March.
France has a history of fighting to keep English words out of the French language, beginning with the reign of King Louis XIII when the chief language guardian of the country was entrusted with the job of "keep[ing] French French." In 1975 the Maintenance of the Purity of the French Language Act introduced fines for the use of banned anglicisms and in 2006 the French subsidiary of General Electric Medical Systems was fined for more than 500,000 euros simply for issuing software manuals in English. Korean-born Pellerin, who speaks French, German and English, made it clear she disagreed with the 1994 'Loi Toubon' that trys to protect French from foreign invaders and insists that any sign or advertisement in the public space "must be written in French".
"Certain languages, like English today and Italian in the past, have shown themselves particularly generous in offering French hundreds of new words," Pellerin said. However, she conceded some terms simply did not make sense in French – especially those relating to digital subjects, such as email and e-commerce. The English e sound is represented by the letter i in French. "The word e-commerce, for example, makes no sense in French from a linguistic point of view because the 'e' is not pronounced the same, so we have to think about that," the minister said.
The main problem today revolves around such English technology words such as "hashtag" or "cloud computing." The French Academy finds replacements for words of foreign influence, but they tend to be much longer. For example: "accès sans fil à l'Internet," (access without wire to the Internet) rather than "Wi-Fi." Despite the Academy's efforts, anglicisms are widely used and may gain more authority with the changing views of the cultural ministry.