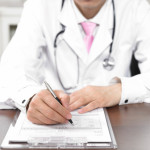 About a year after the EU's freedom of movement rules were amended to require medical doctors to pass a language proficiency exam in order to practice medicine in an EU member state in the doctor's non-native language, a shocking 45% of the doctors who applied to work in the UK were barred after failing to prove their English-language skills.
Doctors from non-Anglophone EU member states must achieve a sufficient score on the International English Language Testing System (IELTS) in order to receive a license to practice medicine in the UK. Out of all the applicants, 779 were rejected. According to the UK's General Medical Council, only one-third of 245 Italian applicants passed the English requirement; 40% of the 174 Greek applicants passed; and less than a quarter of French applicants earned a license to practice medicine in the UK. Polish and German applicants proved to be the most competent in English, with 69 of 114 Polish doctors and 53 of 79 German doctors scoring at least a 7.5 out of 9 on the IELTS. The IELTS is widely considered to be more challenging than other popular English proficiency exams, such as the Test of English as a Foreign Language (TOEFL) and the Test of English for International Communication (TOEIC).
The recent language requirement, which came about after a German doctor administered an overdose of painkillers killing a patient in the UK in 2008, aims to ensure that the language barrier never interferes with a patient's right to appropriate medical care.
#English #EFL #Europe