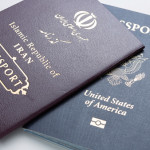 While the nuclear deal between Iran and the P5+1 countries (China, France, Russia, U.K., U.S. and Germany) dominated the news cycle in July, other important diplomatic developments are occurring between Iran and the U.S. The Institute for International Education (IIE) released a report on U.S.-Iran academic relations in the context of warming diplomacy between the two countries after thirty tense years. Following Iranian President Hassan Rouhani's 2013 speech at the Council on Foreign Relations in New York where he called for more mutual exchange to "foster more accurate knowledge and understanding among the people and leaders of our two countries, thwarting biases and false prejudgments from serving as bases for policymaking," IIE sent a delegation to Iran to visit institutions of higher learning and discuss possibilities for collaboration. The delegation's findings were published in the IIE report, "Reinventing Academic Ties: Opportunities for US Iran Higher Education Cooperation." The report points out the importance of academic exchange as the U.S. and Iran redefine their relationship.
"Indeed, in the absence of normal diplomatic relations, academic exchange can be an effective alternative," remarked IIE President and CEO, Allan E. Goodman. "But that's not the only reason why IIE is so often among the first to engage when relations thaw between countries. As educators, we are driven by the conviction that normal, competitive engagement between people and nations is required to advance the pursuit of knowledge essential for human and economic development."
Some of the delegation's key findings include:
Iran's focus on expanding internationalizing institutions of higher learning and strengthening academic exchange with the U.S.
The systemic similarities between the U.S. and Iranian higher education systems (four-year bachelor degree programs and two-year master degree programs), which facilitates study abroad exchanges
High levels of English proficiency in Iranian universities
The Iranian government boasts a robust overseas fellowships program for graduate students
Potential for PhD sandwich programs; summer and short-term study for U.S. students; dual degree programs; visiting faculty arrangements; joint PhD advising; virtual team-teaching
Women make up nearly half of all university students and women are a major part of Iranian academia
Iran is interested in offering academic assistance to other countries, such as Persian-speaking Afghanistan and Tajikistan
Economic sanctions have affected higher education Iran, including barring access to certain publications, interfering with Iranian scholars' abilities to publish in important journals and lack of access to laboratory equipment.
Many questions remain on the part of both countries as to what kinds of activities are allowed and prohibited based on rules and regulations (the full report addresses some of these questions)
The prospect of opening the floodgates of mutual cultural and academic exchange between the U.S. and Iran is exciting and full of possibilities. Furthermore, it could be a catalyst in rebooting relations.
"While some issues take years to be resolved through traditional bilateral diplomacy, this type of people-to-people diplomacy can begin to encourage better political relations immediately, and as expressed by several Iranian university presidents, it can even accelerate the diplomatic process," Goodman said. "The memory of the past few decades coupled with difficult negotiations over Iran's nuclear programs will not be easy to overcome. But major milestones in peace have always come about when leaders are willing to look forward and open a new chapter in their history."
#Iran #globaled #studyabroad