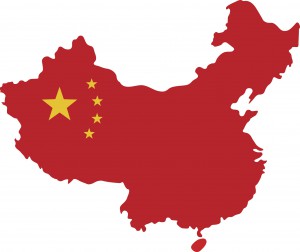 Language Testing International's (LTI's) Oral Proficient Interview computer system (OPIc), developed by the American Council on the Teaching of Foreign Languages (ACTFL), was introduced in Shanghai to help people seeking employment in China demonstrate their proficiency in English, Russian, Japanese, Korean, and Spanish.
"The system was introduced to China because it contains evaluation tests for multiple languages, rather than a single language like other tests," said Li Peize, president of the Beijing-based Chinese Testing International of the Confucius Institute. "It was designed by more than 10,000 language experts around the world."
The system was brought to China by Chinese Testing International and the state-owned human resources agency China International Intellectech (Shanghai) Corp.
"At CIIC, language skills are an important element in evaluating talent," said Xu Qin, director of the company's international educational training center. "And by introducing the system, we wish to better serve our clients by providing them with professionals with excellent language skills."
The interactive oral test begins with a 20-minute background survey that enables the system to select prerecorded questions to customize the 40-minute tests for examinees, the difficulty of which can be adjusted. Their answers are recorded in the system and then evaluated by experienced language professionals.
In March, Chinese Testing International (CTI) became LTI's exclusive distributor for the delivery of ACTFL assessments in the People's Republic of China following negotiations by LTI's managing director of business development, Gabriel Cruz, and CEO, Helen Hamlyn. The OPIc test is recognized as a qualification for some posts by more than 3,000 companies around the world, including Samsung, LG, NASA, eBay, and PayPal, according to Cruz.
He added, "We've done a number of different projections, and all say that the market is promising, as there is continuous improvement of English and other foreign languages in China."
The schedule for tests in Shanghai has yet to be announced.