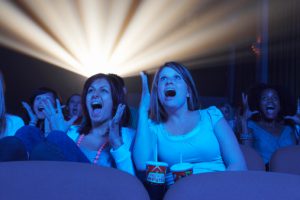 CJ Entertainment announced on Monday that the South Korean film Miss Granny will receive remakes in English and Spanish. Tyler Perry Studios' 34th Street Films will co-produce the U.S. version. The movie has already been remade into six Asian languages. The South Korean comedy-drama is about a woman in her 70's who mysteriously finds herself in the body of her 20-year-old self.
Film translation and remakes are an interesting facet of languages across cultures. Often times many people are exposed to cultures that they would not usually interact with through film.
Whether domesticating or foreignising in its approach, any form of audiovisual translation ultimately plays a unique role in developing both national identities and national stereotypes. The transmission of cultural values in screen translation has received very little attention in the literature and remains one of the most pressing areas of research in translation studies.
Mona Baker and Braño Hochel (1997: 76)
Films like Oldboy have exposed audiences to South Korean culture through the medium, and it seems that the industry will continue to embrace multiculturalism through remakes and translations.