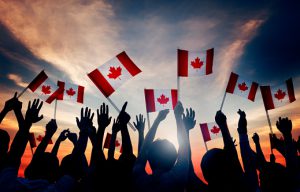 The 14 official candidates of the Canadian Conservative party will have their dual-language skills tested live tonight (December 6)  at the first official bilingual debate in the election. The format will be similar to other leadership debates, however the questions will alternate between French and English. The debate will cover the two compound themes of "Employment, Infrastructure, and Labor" and "Family, Children, and Health." The debate is set to have eight questions, four of which will focus on the policy themes and four which will come Conservative party members and supporters. The candidates will have 50 seconds to respond and one opportunity to deliver a 30-second rebuttal.
Strategists suggest that viewers will be analyzing candidates' varying level of French-speaking proficiency. Candidates are aiming to gain a share of the points allotted to the 78 electoral district associations in Quebec. Conservatives saw grown in Quebec over the last federal election, and the prospective points could help inch a Conservative candidate towards the prime minister seat.
According to MSN, of the 14 candidates Chris Alexander, Maxime Bernier, Steven Blaney, Michael Chong, Rick Peterson and Andrew Scheer are considered to be bilingual, while Kellie Leitch, Deepak Obhrai, Lisa Raitt and Brad Trost have trouble with French. Pierre Lemieux, Dan Lindsay, Erin O'Toole and Andrew Saxton, "can speak the language a little, with varying degrees of ease or difficulty."
Many viewers will likely compare the candidates ability to engage in quick witted debates in both French and English to current Prime Minister Justin Trudeau, who grew up speaking both languages and is fluent in both languages.
The debate is available to stream at http://www.cpac.ca/en/. It is the second of five party sanctioned debates. The Leadership Election Organizing Committee also announced that the next debate will be in French on January 17 in Quebec City, Quebec. Dan Nowland, chair of the Leadership Election Organizing Committee, is looking ahead to the debate in Quebec and said, "Quebec City is a great fit for our French language debate. Our members there have shown enthusiasm to hold this third debate in our series, and the Leadership Election Organizing Committee is pleased to be able to have Quebec City play host to our first debate of the New Year. Choosing the next Conservative leader will be an important part of Canada's future, and we're pleased to provide Conservatives, and all Canadians, the opportunity to inform their choice with these debates."
All debates are open for Conservative Party members to attend the debates; those interested in attending are encouraged to call membership services at 1-866-808-8407 or visit conservative.ca