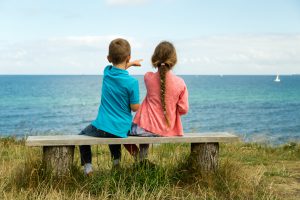 Local Government Denmark (Kommunernes Landsforening-KL) has called for mandatory language testing of all three-year-olds entering their first year of schooling in order to combat social inequality. Danish researchers documented that there is a learning discrepancy of danish children entering elementary school of up to two years difference in language and social skills.
"We must invest early, so we can save the children," Anna Mee Allerslev, chairman of KL's children and Culture told Politiken.
The assessment proposed by the KL would last between 10 and 30 minutes and would be conducted by the educators and day-care providers. The assessment would typically be conducted by having children look at photos and describe what they see. The test is approximated to cost DKK 11 million a year.
The Danish Union of Early Childhood and Youth Educators (BUPL) told The Local that the testing would be a "bureaucratic nightmare" and would put unnecessary pressure on an already stressed system that has seen budget and staffing cuts in recent years.
Allerslev argues that catching students gaps in language at a young age is important in making sure that students have a chance in success down the line. "We know from research that a three-year-old child of well-educated parents has heard 30 million more words than a child of poorly-education parents," she added. "Therefore we can the linguistic screening of three-year-olds to be written into law."