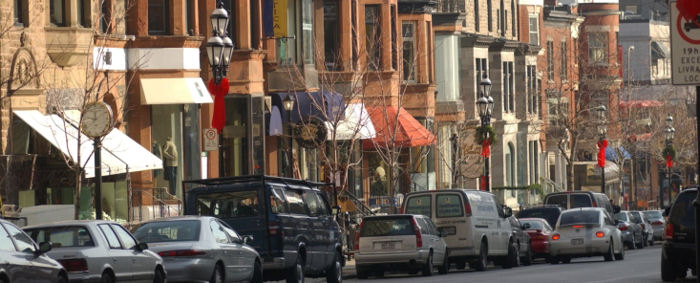 The Quebec Superior Court has deemed the province's main French-language group too harsh, after trying to enforce major retail chains to change their trademark names and outdoor signage into appropriate French-language translations.
A total of eight companies including: Wal-Mart, Best Buy and Toys 'R' Us took the Office québécois de la langue française to court in 2012, arguing that they should not have to change their internationally-recognized trademark names.
Quebec's French language charter states that trademark names are exempt from translation; however subsequent accompanying regulations enforced by the Office argue that stores are obliged to include a "generic" French-language description.
Threatening to invalidate companies' certification if they refused to comply, Quebec's "language police" gave suggestions for company names such as "Le Magasin Walmart" in place of Wal-Mart.
The Retail Council of Canada backed the companies' decision to contest the regulations, emphasising the importance of design and branding. Nathalie St-Pierre, vide-president of the council's Quebec branch said "You know the brand, you know the colours, you know the sign…that's the work that's done behind setting up a trademark and there are brands that stand on their own and need no description."
However, many international companies have voluntarily made changes to their branding in Quebec, Kentucky Fried Chicken changing its name to "Poulet Frit Kentucky" and Value Village to "Village des Valeurs".
It is these companies among others, which Jean-Paul Perreault, president of the lguage-defence group Impératif français, advised shoppers to visit – slamming those contesting the suggestions. He urged patrons to boycott companies which he claims "lead a costly and merciless legal battle against Quebecers".
The Office québécois de la langue française has 30 days to appeal the ruling, and language watchdog Jean-Pierre Le Blanc said the decision will be made by Quebec's attorney general.