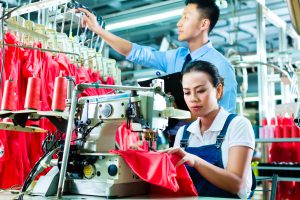 The Toronto and York Region Labor Council (TYRLC) has released a series of videos aimed to help Chinese workers with limited proficiency with English confront worker's rights, labor laws, and other work-related issues. The Toronto and York Region council is based out of Ontario, Canada, and "combines the strength of hundreds of local unions… [and whose] mandate is to organize and advocate on issues that are vital to working people throughout the region."
Issues covered include how to deal with work-related injuries in relation of the responsibility of employers and employees, and also tips on how new immigrants can become health and safety experts. Other topics included are how to move from intermediary labor to a community worker organizer, and discussions to amend the labor law to raise the minimum wage to $15 per hour.
"By sharing the stories of Chinese workers facing harsh workplace exploitation, workers can know that they are not alone in their struggles. Instead of saying any job is better than no job as how most immigrants console themselves, they can mobilize to find solutions, learning their rights and from each other," said Jennifer Huang, Senior Organizer with TYRLC.
View some examples of the program below, or an archive of all episodes here.