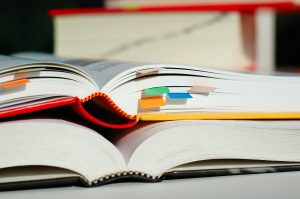 Part I in Language Magazine's series in which we ask key figures in the world of language education what President Trump should do to improve educational outcomes in the U.S.
A Six-Step Plan
Stephen Krashen
1. Focus on Poverty
The most consistent and powerful predictor of school achievement is poverty. When researchers control for the effect of poverty, American students rank near the top of the world on international tests. Children of poverty suffer from food deprivation and lack of proper health care and have very limited access to reading material. Each of these impacts school performance. Until we achieve full employment at a living wage, the real cure for poverty, we can improve the situation immediately by protecting children from at least some of the effects of poverty. This means improving school food programs, improving access to school nurses, and providing more support for school libraries and librarians.
2. More Flexible Expectations for School Completion
We typically announce high school graduation rates based only those who graduate "on time" (in four years). This sends the message that there is something wrong with taking longer. Education expert Susan Ohanian tells us that during the depression, her father went to high school every other year, working to help support the family during the years when he wasn't in school. Taking longer than the usual four years is often an indication of persistence and determination, not laziness. Using today's measures, Susan Ohanian's heroic dad would be classified as a dropout.
3. Help Students Find Their Paths
We should not promote specific careers based on (often inaccurate) estimates of national needs. Rather, school should provide an environment in which students discover their individual interests and talents, and school should help young people develop these interests and talents. This requires a reanalysis of the need for college for all students and a discussion of whether high school standards should be heavily focused on college prep. Many young people have talents and interests that are not well served by college, and they deserve the chance to develop these talents and interests. Both young people and society profit when we respect diversity, and both suffer when we do not. John Gardner, former secretary of health, education and welfare, tried to warn us years ago: "The society which scorns excellence in plumbing as a humble activity and tolerates shoddiness in philosophy because it is an exalted activity will have neither good plumbing nor good philosophy: neither its pipes nor its theories will hold water."
4. Reduce STEM Fever
There is no question that basic computer use should be included in school, but this does not mean that every child should study computer science or specialize in some aspect of science, technology, engineering, or math (STEM). Study after study has shown that there is no STEM crisis, no shortage of STEM workers. In fact, in many areas, there is a surplus. See item three above.
5. NUT: No Unnecessary Testing
We should limit standardized testing to what has been demonstrated to be helpful to teachers and students. If we do this, there will be more than enough money available to significantly improve food programs, health care, and libraries (see item one).
6. Recess
Recess should be restored in the form of free play, not organized activities. Administrators in elementary schools that do not allow recess should lose their coffee breaks.
These steps can be taken easily, will save money, and will result in considerable improvement in the lives of millions of students and teachers, while at the same time increasing academic achievement.
Stephen Krashen is professor emeritus at the University of Southern California. An earlier version of this paper was published in Substance News: Krashen, S. 2016. "Suggestions for the U.S. Department of Education," November 13, 2016. Substance News.